Wednesday, August 03, 2005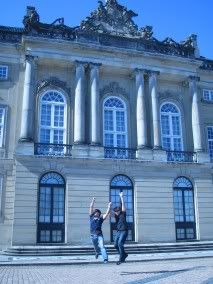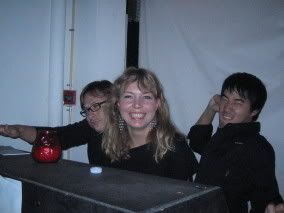 Tuesday, August 02, 2005
Biking Around Oslo
We biked around Oslo today. We stopped by
a bunch of places like the Edward Munch Museum,
a viking ship...pics below..
We stopped by a garden full of statues. Statues of men, women, and children. We didn't have a tour guide, but I'm pretty sure that this statue was put up in honor of Magnus Svenson of Ragnarok, who was dispatched by the Grand Supreme Chancellor of Norway to kill the evil Toddlers of Dunderbraut. Legend says, the toddlers were evil murderers that hailed from the Norweigian hinterlands, descending on Oslo to eat human flesh and to rob them of their clothes. Magnus succeeded in destroying the Toddlers of Dunderbraut, and only lost his pants and
shirt.
He is Norway's most famous person ever.
Munch
Scream. This painting and the one below were stolen a while ago. Some guy just walked up, took them down, and took off. No doubt they're at some rich oil baron's house in a hidden store room, where he visits them nightly sipping brandy and stroking his black curly mustache while going "Excellent". But deep down inside, he is in agony because he can not show anyone his prized posessions, knowing that the more people know about his prize, the more people will talk. Soon, it will reach the ears of the police. Prison is no place for rich oil barons. Poor, poor rich oil baron.
Munch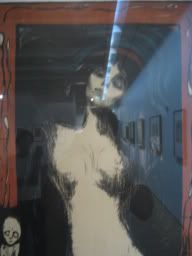 Viking Ship Front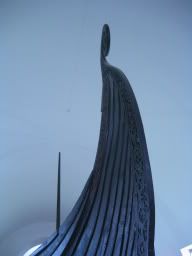 Viking Ship Detail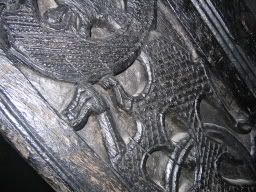 Viking Ship
Houses!
These are supposed to be the oldest houses in Denmark or something. The original owners
are surely dead by now.
Monica and her friend Kirsten looking at....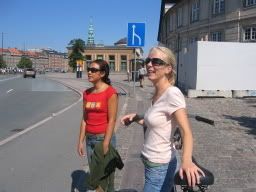 Monday, August 01, 2005
I don't really know the term for this building. I guess it was some kind of fortress. It didn't stop the Germans during the war apparently. Only an engineer could say if building the fortress with more rocks could have stopped an invading army.