Tuesday, November 08, 2005
Halloween!
Halloween! Perhaps the best holiday of the year. In preparation for our party this year, we had to come up with a plan to have a great party, as well as not get evicted. Basically, we needed to avoid this:
This is our neighbor. She barged in, shoved people aside and started yelling at my friend and old roommate Rachel who had the unfortunate duty of trying to calm her down.
Our relationship with our neighbors has been sketchy ever since. They've thrown eggs at our house during another one of our parties. A cake was thrown once..
So in order to avoid any drama, we drafted a letter notifiying our neighbors of the party. Not only that, we put the lady that barged into our house last year in a hotel room.
With all that in place, we were all ready to go for the party. This year was a little lackluster costume wise for me: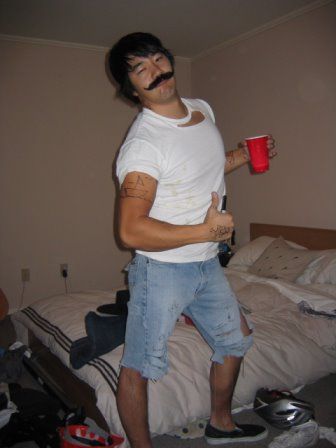 This is what you get when you don't have an idea all year, and no money. If I wasn't a guy, I might have had an easier time figuring out my costume. I could have been a "Sexy Librarian", "Sexy Nurse" a "Sexy Cancer Patient" whatever it doesn't matter. Halloween is a sexy holiday. My roommate Mike dressed up as Dog The Bounty Hunter. So, I figured that I'll just be his "bounty". I made up some wanted posters for myself, and dressed up as "Generic Degenerate #1", which consisted of torn jeans, tattoos sharpie style, and a mustache. My lecherous behavior at the party however was not part of my costume. That was all me.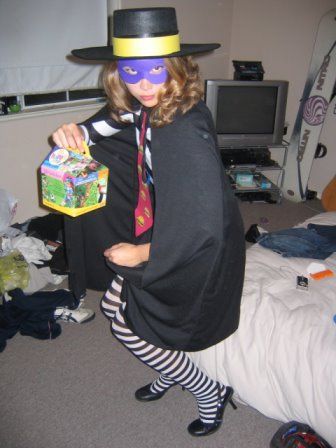 My costume paled in comparison Marcy's. Hamburgler!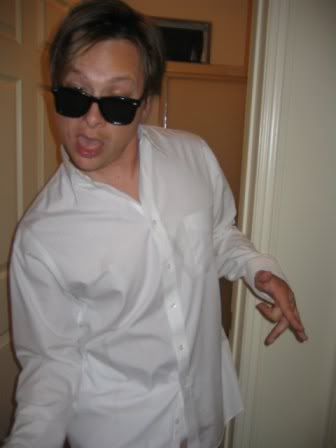 Jeff's Risky Business Tom Cruise costume was great too.
The Alice In Wonderland crew pulled out all the stops though. Quality costumes guys.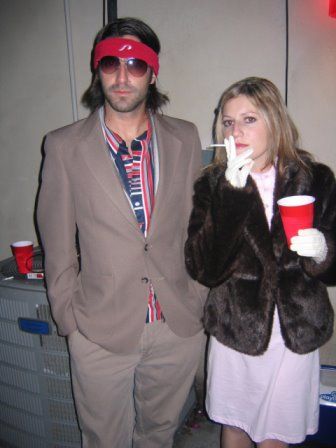 Rachel!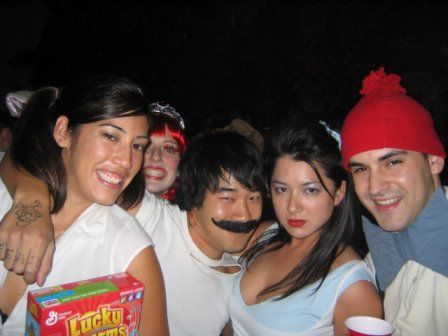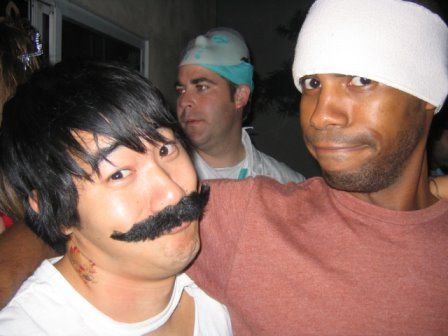 Me and Brennan. Picture Kryptonite strikes again! For a defintion of Picture Kryptonite, check out the Birthday Post below.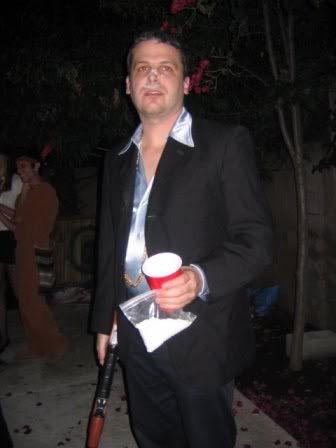 Mike as Dog The Bounty Hunter, with Tony Montana.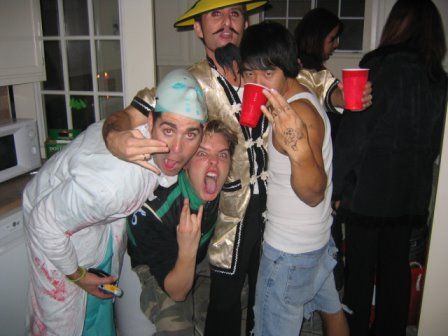 Dan, Scott, Jack, and Me. Jack's "Eric Ling" costume was excellent. But, joke's on him. I can't grow a mustache, let alone a Fu Manchu! hahahahahahaha.
The party wasn't the monster it was last year. But the house was pretty packed the whole night.
Later that night I broke my camera because, I can't have nice things. It's all busted up. Battery door is all cracked open, I don't know what the hell happened.
Also, someone stole the two portraits of my sister and I that were hanging on the wall. Who does that shit? These portraits were so rad. Here's an image of one that was taken: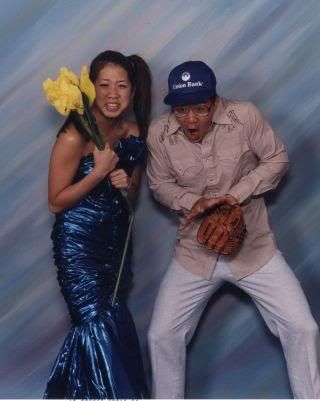 I don't have an image of the other one..
I would be pissed if they also took this one: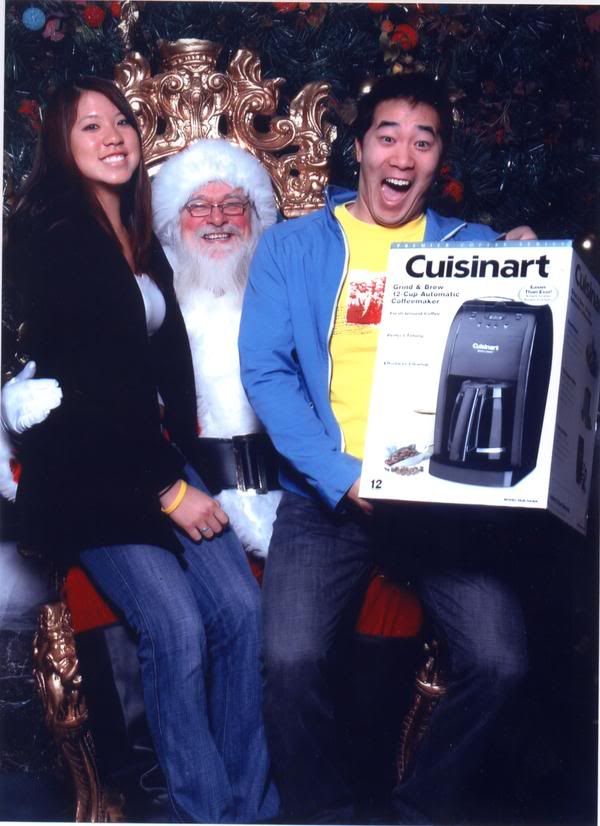 So someone's got two portraits of me and my sister hanging on their wall. I'm mad, and also..a little creeped out.
At least the originals are at my parent's house, where mom and dad gaze upon them every night wondering "How did we deserve such beautiful children?".
Happy Halloween. Um. Late Halloween. Early Thanksgiving!