Monday, November 28, 2005
Thanksgiving Photo History Tour!
Thanksgiving photo madness! While wandering around the house during a post Thanksgiving meal haze, I started rummaging through drawers to see what I'd find. I hit the jackpot when I went through my old room, which is now my dad's "Gadget Room", and storage space. Pictures. I found pictures upon pictures. They are ridiculous, and I've posted some winners here..enjoy.
First, we'll start with yours truly. The first few pics, I'll call "The Constipated Look Of Fear".
I don't know why I used to get this look when I was scared, but my parents laugh and laugh about it when reminded. They said that during situations where I felt uncomfortable, I'd clam up, and get this look of fear mixed with the look of a constipated person. I never really cried during scary situations, I'd just get the look and avoid eye contact with whatever was making me uncomfortable.
Here are a few from a visit to Disneyland in 1983:
Apparently I don't like big Fox like mascots hugging me tightly. Not even my mouse ear hat could cheer me up.
Snow White was terrifying. These pics are bringing back horrible memories. Memories I've surpressed for years...
Ok, well at this point, I'm full on crying. I guess it's safe to say that Disneyland was not the happiest place on Earth during that moment. I have to remember to thank mom and dad for the trauma.
Here's a pic from a visit with Santa: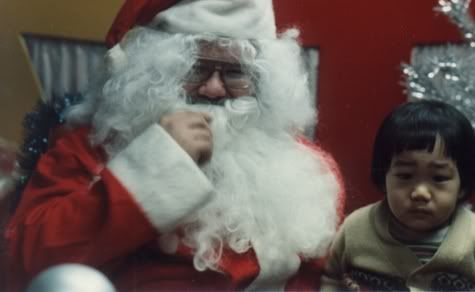 The look on my face seems to say: "Stop touching me there Santa"
I guess gifts scared me too: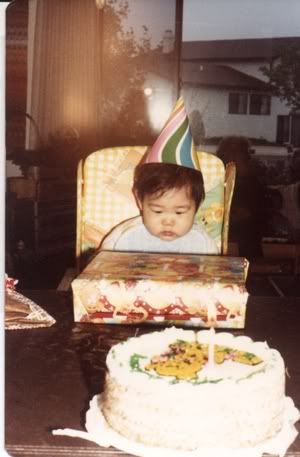 Moving on, I found a picture of awesome hair: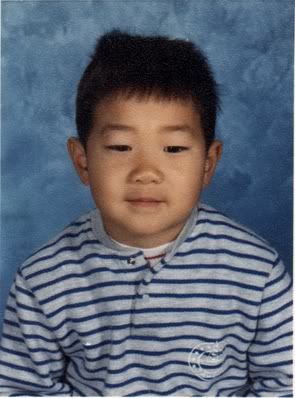 My favorite hair themed picture is simply called "Prince Valiant Hair"
I asked my mom who was responsible for this hair, and she goes "Oh I cut your hair". Upon being asked why she would do such a thing, she responded, "I cut your hair that way so that you could look like dad". I then asked my dad "Uh, why did you cut your hair Prince Valiant style?" and he goes "I don't know, that's just the way your mom always cut my hair".
And I was Superman once:
I remember the day this photo was taken. I was at daycare and it was Halloween. If you look you'll see a bit of red flapping on the left side of the pic. That kid had my exact same costume on. I thought it was great, that we were twin Supermans. He on the other hand hated the idea, so much so that he cried.
People often ask me if I have always been so manly and sexy. Judging by this photo: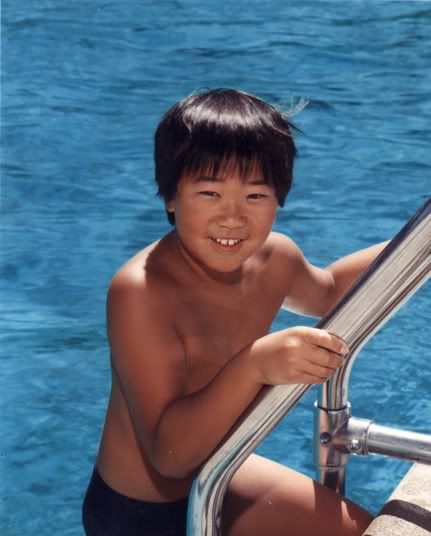 I think it's safe to say that the answer is undeniably "Yes".
Moving on, our photo history journey brings us to my sister Cheryl.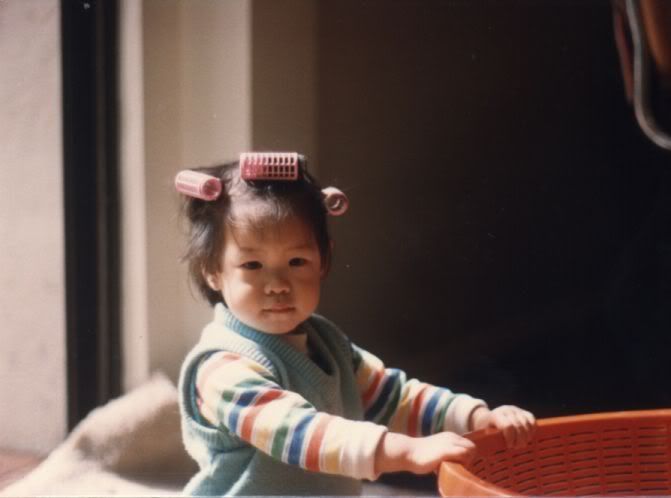 My sister, like me enjoys the wonders of food: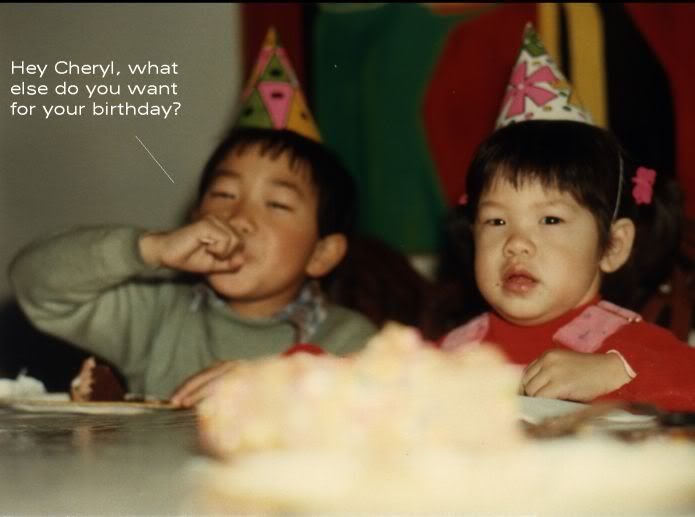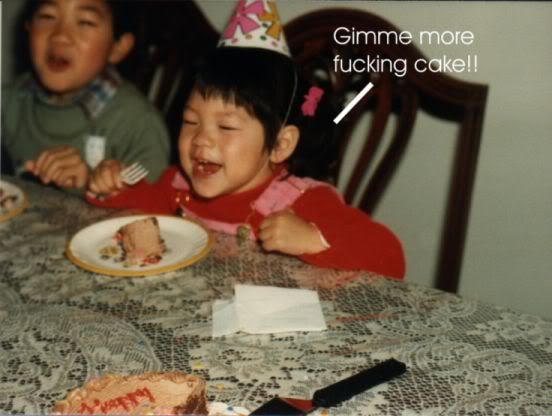 Here my sister is probably discussing hard hitting current events with grandpa. Since this was the 80's they were probably talking about the Iran Contra scandal. Either that, or she's telling him she just filled her diapers with poo.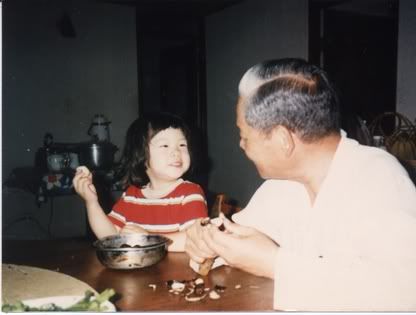 My sister was also in the movie "Breakin' 3: Toddler Edition"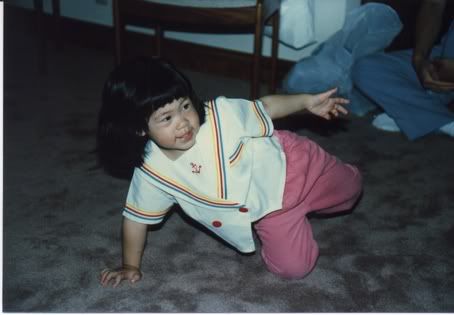 Finally, our tour concludes with my parents. I look at these photos, then look at my actual parents and can't help but ask, "Who are you guys and what happened to the people in the photos?"
This is a pic of my mom: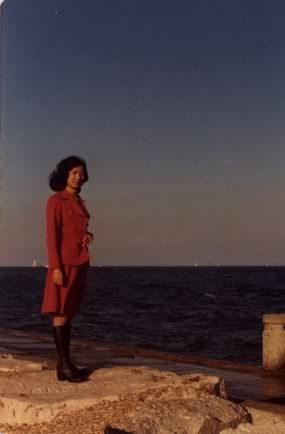 Another with her on the left, and some person I don't know:
This is a photo of my dad, he's on the right getting all crazy with his homies, I think this might have been a play or something: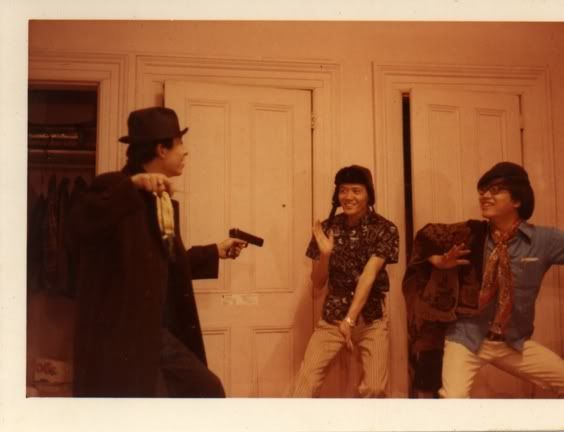 Here he is with a giraffe. The giraffe owns a chain of toy stores that are located all over the country. He and my dad are still friends to this day.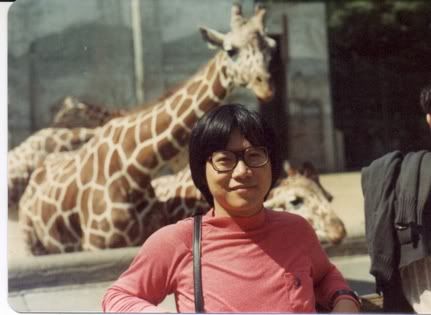 Here's mom and dad in Chicago where they used to live, and where I was born.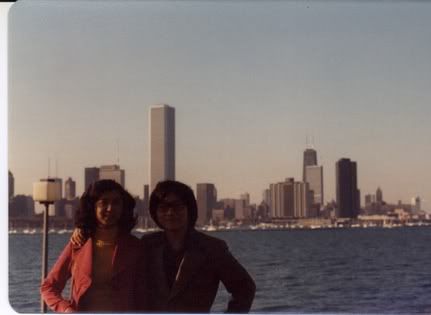 And another pic of them keepin' it classy in front of their Firebird:
Here are recent pics of mom and dad now, taken during my few days at home.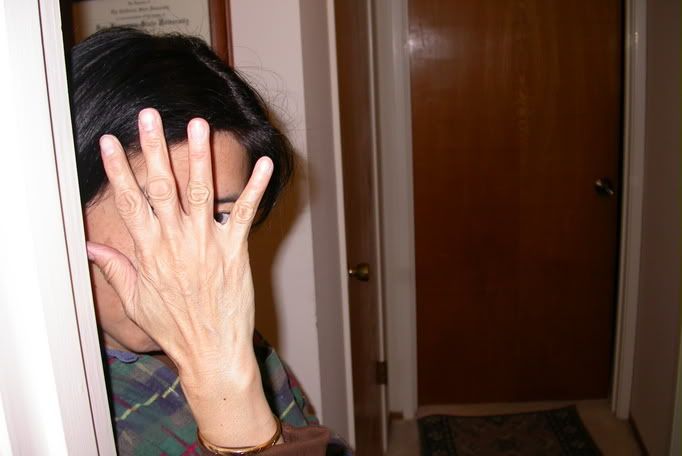 Oh nice move mom. I'll get a photo of you later...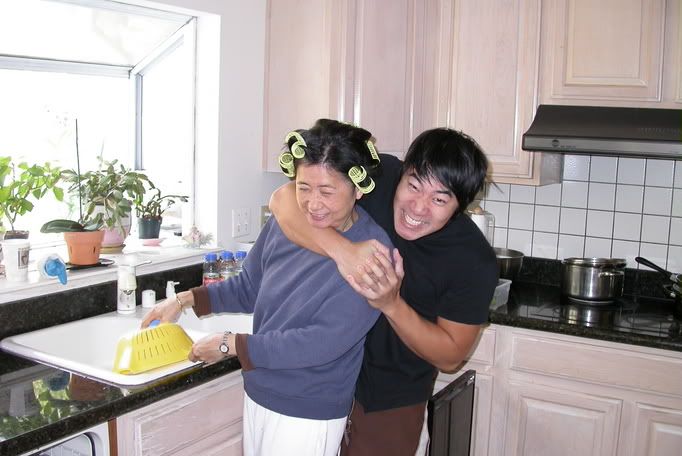 Like right now! hahaha
My dad can be seen in this pic: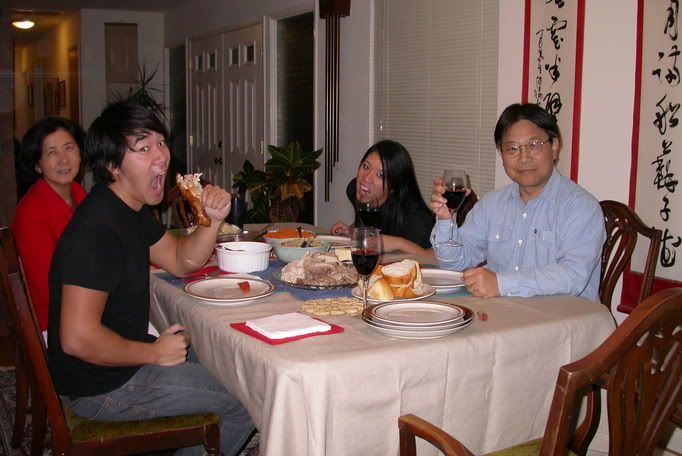 He's posing all snooty with his wine glass despite his two rotten kids stinking up the picture.
As you can see, my parents are way different now then they were back in the swingin seventies. From the old pictures, it seems like they would be more apt to cut loose and party then, rather than now. I guess that's natural..
Wait...no my mom still cuts loose: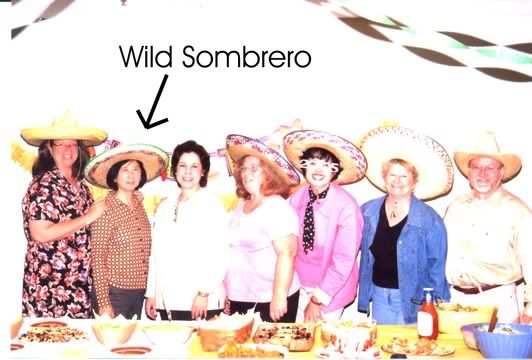 Life's nothing but a huge party for this woman.
These are but a mere fraction of the photographic gold I found in my old room. I still haven't even gone through all the pics I found of my awkward middle school years. Those will be a treat.
Until next time, thanks for taking this photographic journey with me.
Comments:
wow. super sweet. those childhood photos definitely offer some insight into a lot of your previously unexplainable personality quirks and random sleepwalking/bedwetting. yeah what happened to mom and dad?
Post a Comment
<< Home