Monday, November 14, 2005
Weekend Recap #2, Farewell John and Mike...and Dan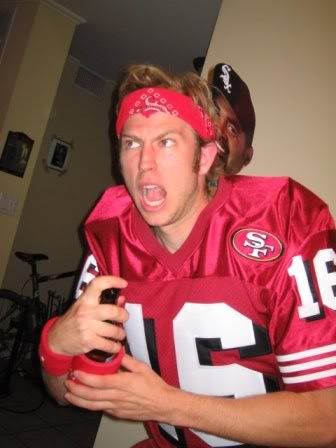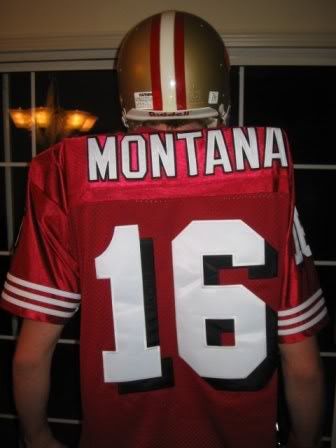 Joe Montana came over to our house Sunday. It was insane. I said, "Joe, what brings you to our house today?"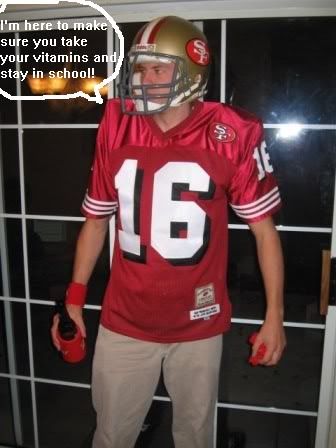 "Woah, that's cool. Thanks for looking out for us. Hey, what should we do tonight?"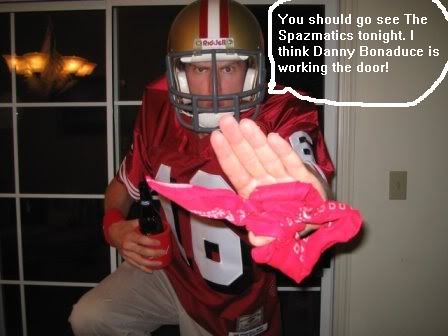 "Cool thanks for the tip Joe Montana!"
The Spazmatics play every Sunday night at around 12am. I had only been once or twice before, and it was a fun time. They play 80's pop hits, and come out in full on nerd outfits. They play well, and are pretty funny. The crowd is a mix of hipsters that would totally die if anyone saw them have any sort of fun, and drunk trashy women with the drunk frat guys that beat them. Joe Montana was right, Danny Bonaduce was indeed working the door, and I curse myself for not taking a picture. But I took a picture of Jeff and Marcy inside.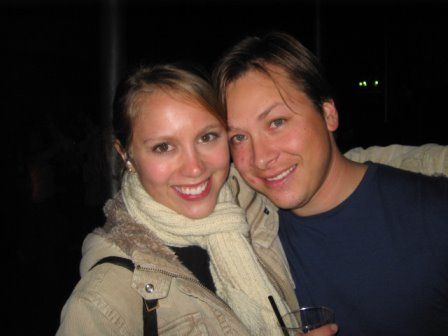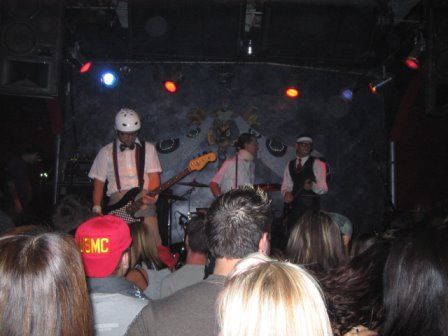 The show was fun, but by this point of the night I was dead tired. But not as tired as my friend Dan who flew down from San Francisco earlier that morning. He was up since 3am, in order to catch the early flight down here. He was originally going to fly back to the bay at 7pm. But realized he was having too much fun, so he changed his flight to 6:30am Monday morning, which would still allow him to make it into work on time.
Cut to this morning. I'm still in bed at 7am. I hear puking in the bathroom. Sounds like someone missed their flight. Thanks for coming down Dan!
Last night also marked the final night of John and Mike's stay with us. This morning, they shove off, down south to San Diego, and ultimately, South America. Good luck guys, it was fun having you here!!
2 parting photos: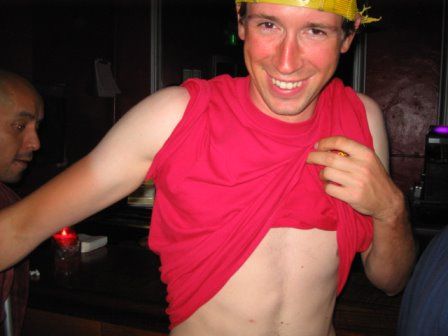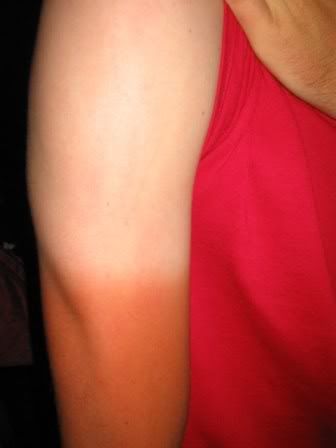 Check out the biker tan!