Friday, December 30, 2005
Crazy waves and the SF ZOO!!
Over the past couple of days, news programs have been reporting crazy huge waves pounding the coast of San Francisco.
Not wanting to miss the sight of treacherous waves swallowing up wayward beachgoers, Mike and I ditched Dan and Rachel and bolted out of the burger joint and headed off to Pacifica.
Where we saw: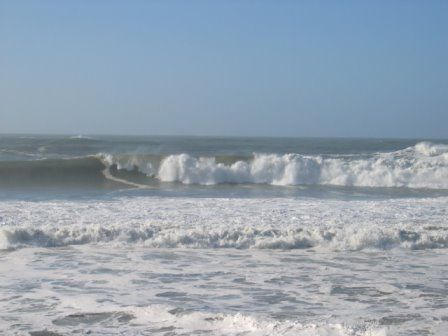 Waves. Kinda big. Not the monsters from a couple days ago.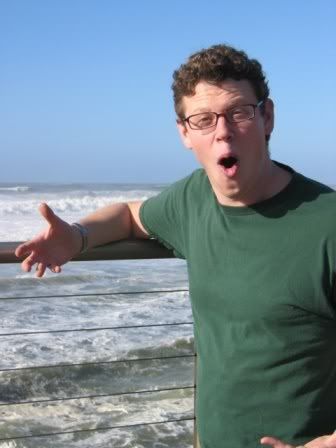 "Holy shit! These are kinda large, not so huge, but still kind of scary waves, not so much scary from here, but I bet if you were out there in a boat it would be kind of scary"
I was hoping to see terrifying waves. Oh well. You suck Poseidon.
On the way to Pacifica, we passed a sign for the San Francisco Zoo. Fuck yeah. The zoo. It's a must visit. So we headed there after the waves.
The SF Zoo is a lot less depressing than I thought. It's really nice actually. I believe the zoo is in the process of updating all the habitats, so there really isn't any cause for complaint from the animals that live there.
The zoo is a great place to see animals in real life instead of on television or in magazines, and it's the perfect place to point at things. Since I love pointing at things, being at the zoo was pretty much the best time of my life.
Here I am pointing to a sign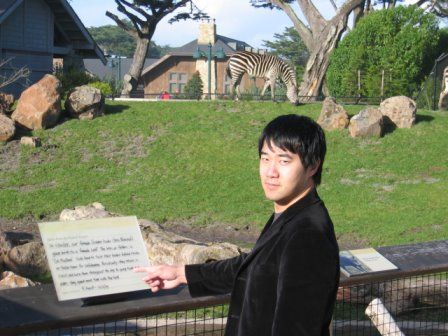 I found a better sign around the corner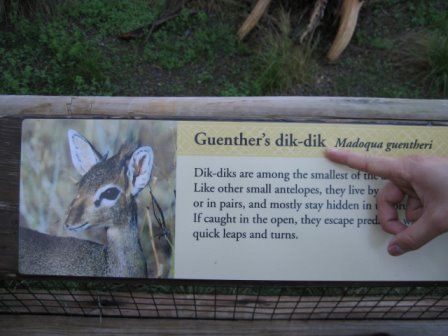 Here I am pointing in the direction of where were going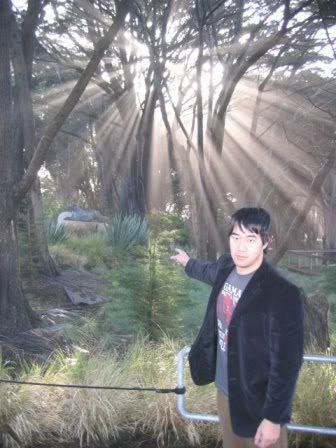 Which happened to be: The Gorilla-tarium
Using the telescope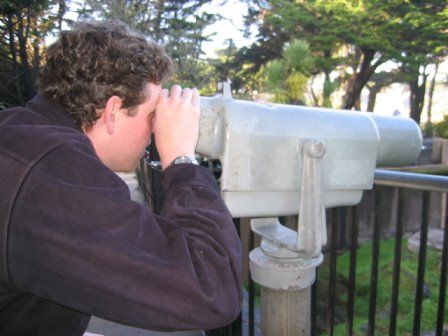 Mike was able to see this: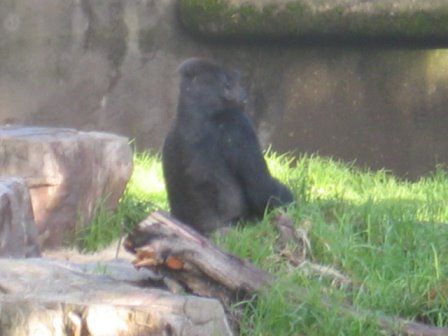 A fuzzy image of a gorilla's back. It cost 25 cents to see that view. Rip. Off.
Walking around the Gorilla-tarium provided a better view:
There was also a Gorilla learning station, where the scientific name of the Gorilla was revealed: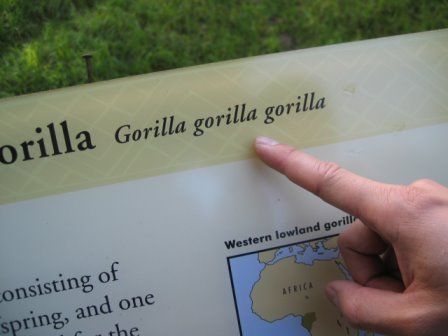 Gorilla Gorilla Gorilla. Clever.
Moving on, I pointed at a lot of other animals like:
A Mandril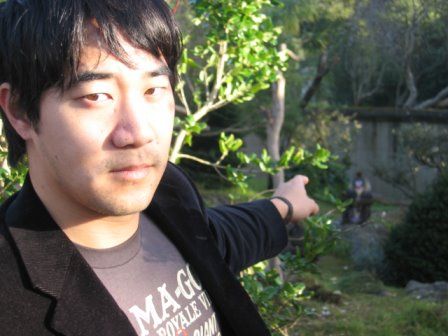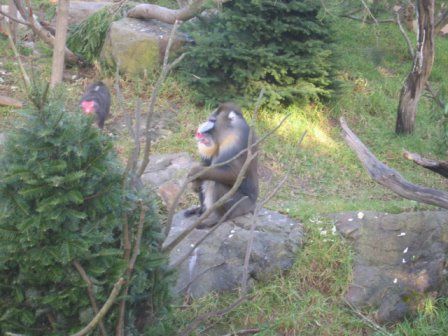 Some Penguins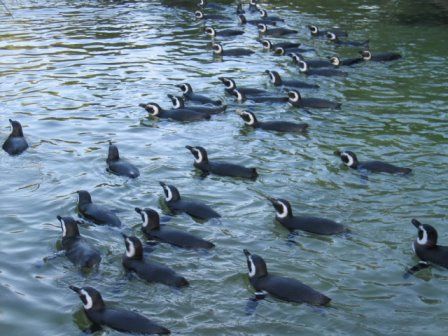 and a Polar Bear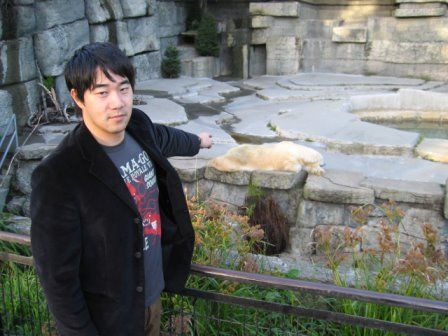 I also quietly pointed at some sleeping Lions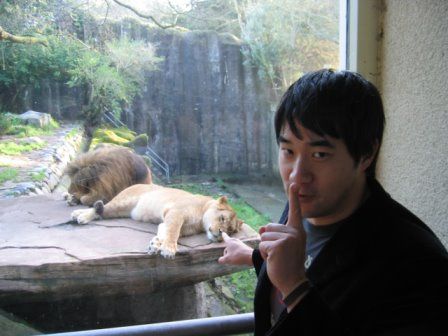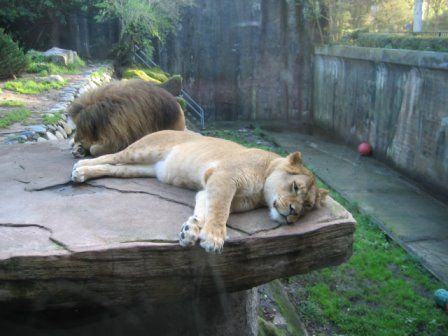 And a free roaming Peacock
Here's a closer look
Mike pointed at a Rhino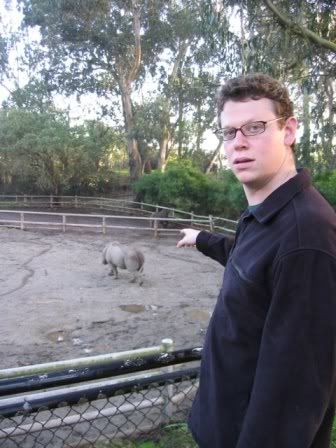 And then took a picture of this gem
What cage did this guy bust out of, and where are the rest of his shorts?
I also pointed at another sign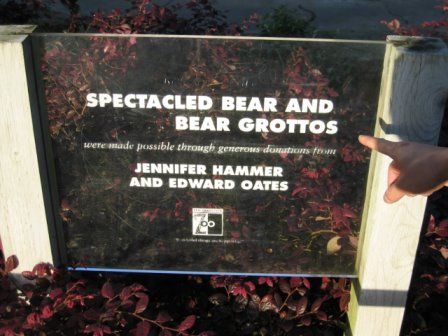 What happens in the bear grotto, stays in the bear grotto. Hahahahahahaha! My humor is unBEARable. hahahaha.
The zoo was great. I suggest you all visit one sometime.
New Year's is coming up. I'll have pics to post after because....I get a new camera today!
Have a good day.
Comments:
I see you got spiffy for the animals....nice jacket stud!
You say you're pointing towards the dirrection of the gorillas, but you failed to point out the evangelical lighting through the trees. You're slipping!
Post a Comment
<< Home