Monday, December 19, 2005
Photo Diarrhea
Still don't have a digital camera. Soon...Soon I will get one..
I had to use one of those one time use cameras. It's like I was magically transported back to 1996..
My friend threw a party at his house over the weekend which was a lot of fun. He went overboard with the amount of alcohol he bought, and he hired bartenders which was a nice touch.
The disposable camera only had the ability to take a couple photos and unfortunately I had used up all the pictures way too early during the party.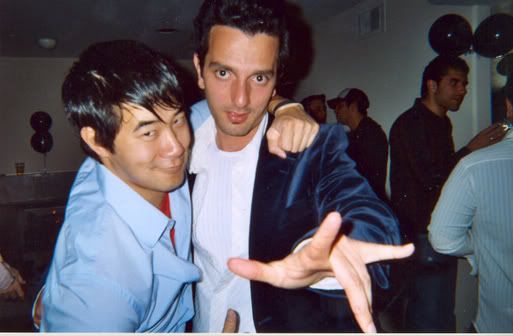 My friend Pouria. He was selling the house so it seemed like the perfect time to throw a party.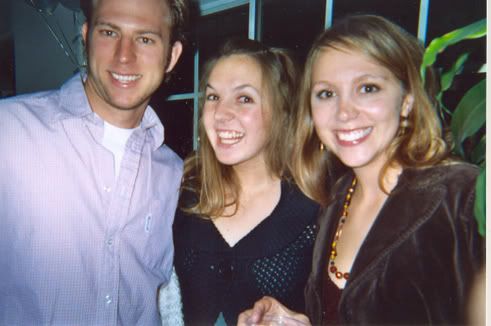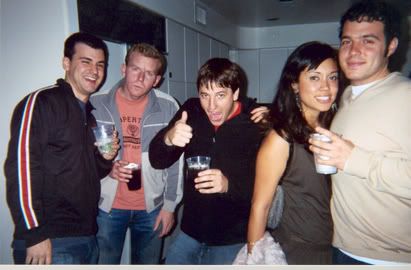 One of the bartenders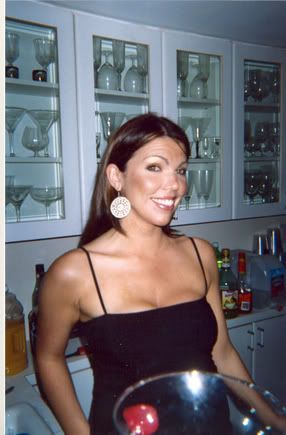 Dave's face: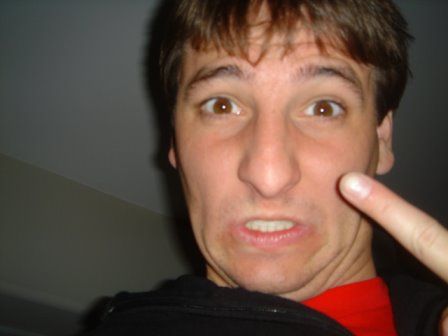 Montage of Dave's faces over the course of the night: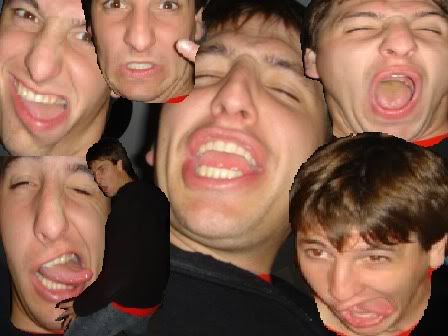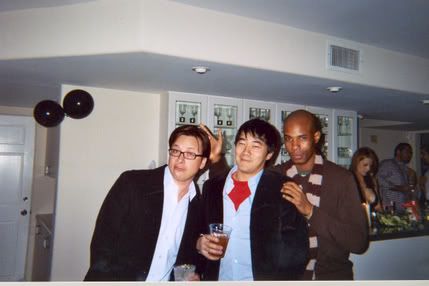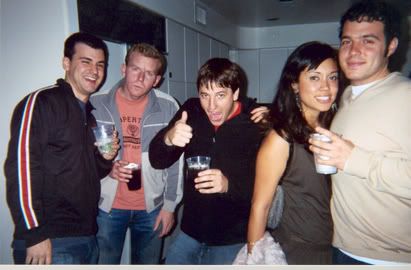 Hoping to lessen the effect "Picture Kryptonite", Brennan and I struck this beauty of a pose, which may or may not have made the picture even worse..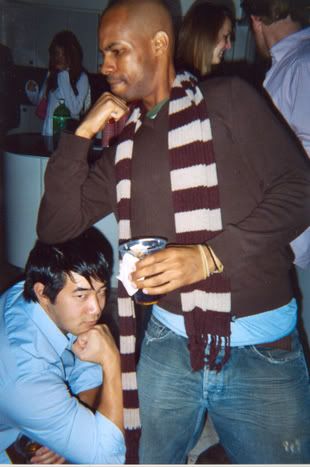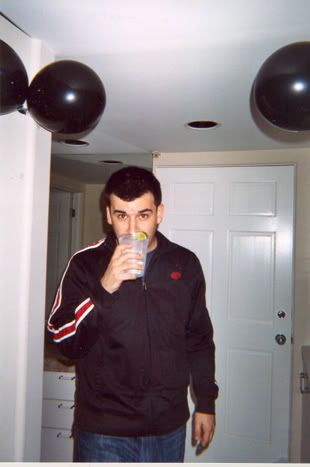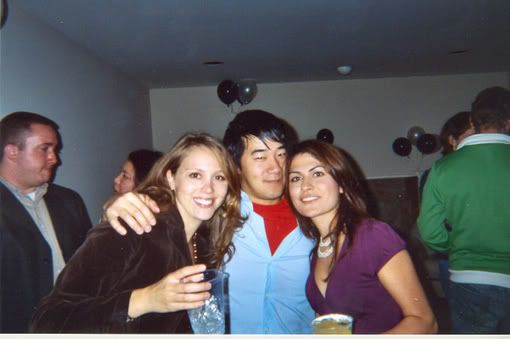 We left the party and then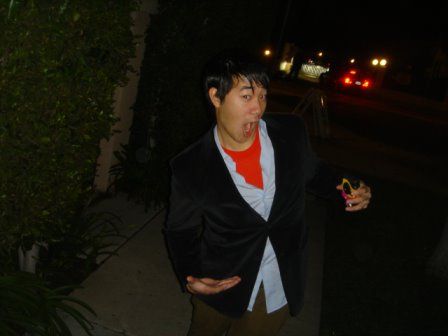 Drove to McDonalds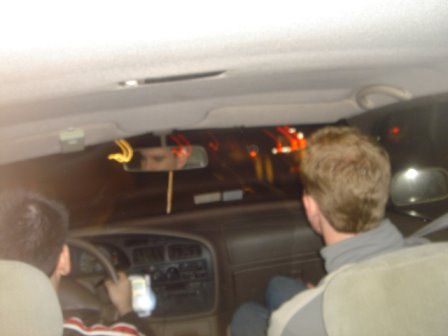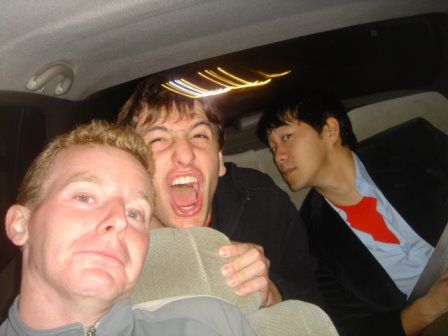 Where I turned off the McDonald's sign. Hahaha! All the customer's will think McDonald's is closed! I'm fucking genius!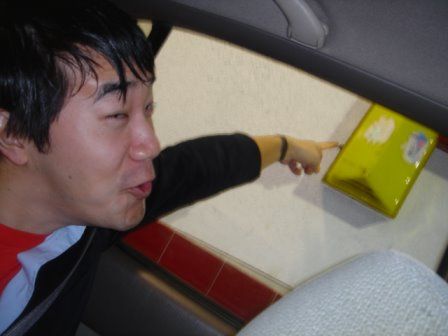 Dave couldn't afford McDonald's sadly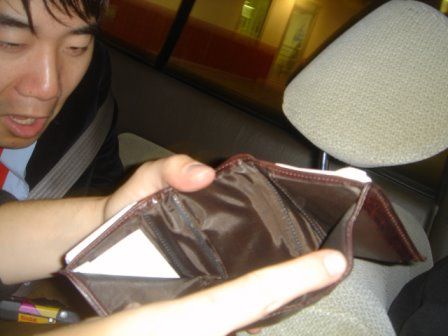 Because he spent it all on this sex truck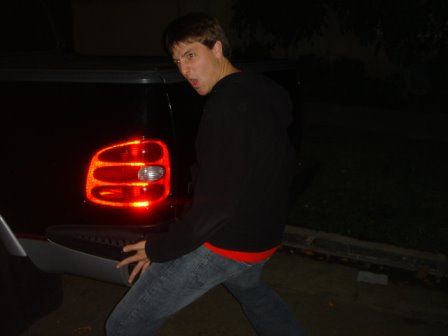 MMMM!
Continuing this photo update. I found some random pics on my computer as I was trying to free up some space...
Here's a pic of me right after knee surgery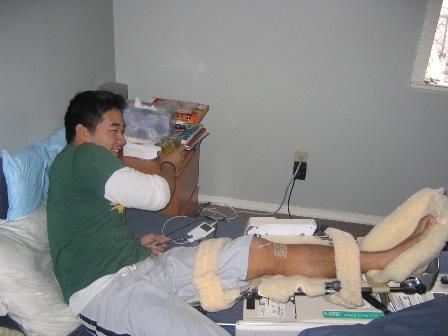 The machine I'm strapped into is called a CPM machine. Which stands for "Continual Passive Motion". I was on the thing for eight hours a day for two weeks as it flexed my knee constantly. The goal was to regain as much motion and flexibility before I started physical therapy.
This is how my knee looked after two weeks post op.
Too bad I couldn't find the pic I took of the knee the day after surgery. It looked pretty gross. It was swollen, and bruised up. The recovery time from the surgery was amazingly quick considering the fact that they attached a dead person's ligament in my knee. Gross, yet totally awesome. I have a dead guy's body part in my leg.
Here are some pics from my friend's engagement party up in SF. They live in a really nice area, by Golden Gate Park. Bastards.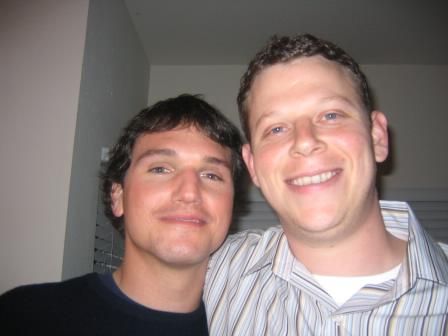 Posing by my gift!
Yeah, you can like...um put stuff in it..or something. Ok fine it sucks. Happy Engagement! Or whatever it is people normally say during these things.
Drunken Lorakeets from my trip to Australia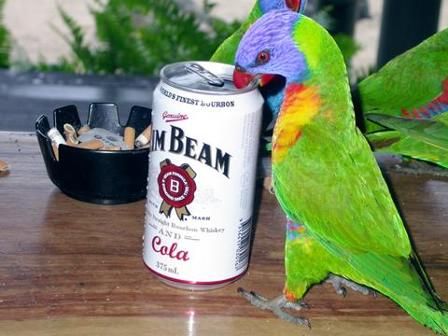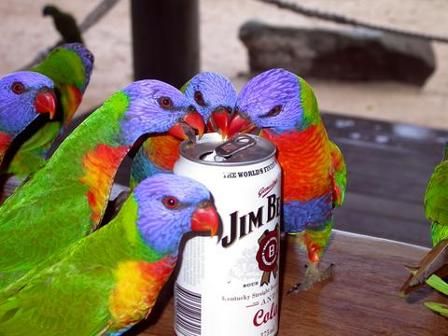 And last but not least. A pic from my friend Theo's recent "Citizenship Bowling" night, where we celebrated his first night as an American Citizen. Theo's on the left.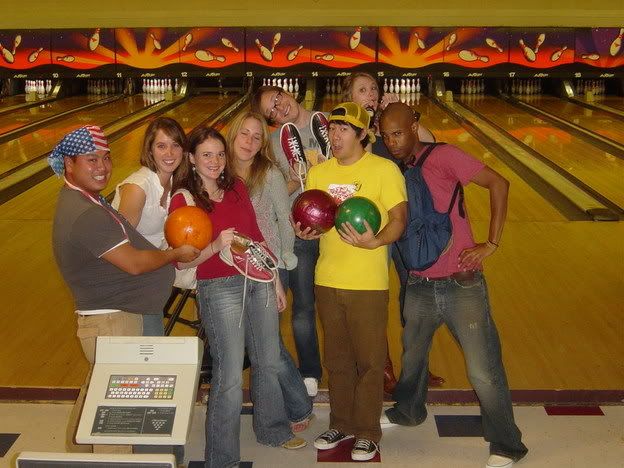 That's all folks!