Friday, December 30, 2005
SF Tuesday Night
Went to Lee and Renee's on Tuesday night. They live in San Francisco in a really nice apartment. Up until that night, staying at my parent's house has been pretty boring. So needless to say, a night out in SF was met by much excitement from me.
We went to a bar near the apartment. Lee wasn't able to come out because he's a big time lawyer, and midweek boozing isn't conducive to good lawyering.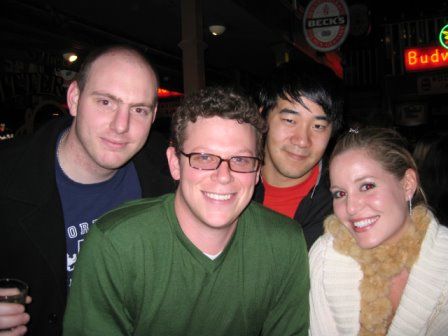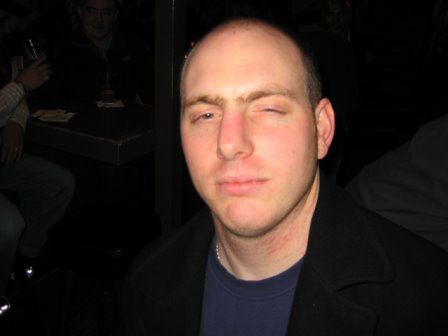 Ed's stock pose.
Flash forward to the diner we ate at:
Same pose. He's good.
How about another:
Wow! Picture Kryptonite hits Mike and Renee:
Throw me in there, and it becomes some sort of Super Picture Kryptonite: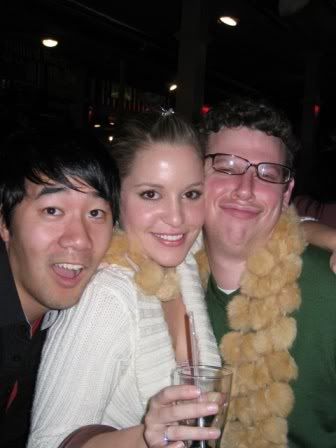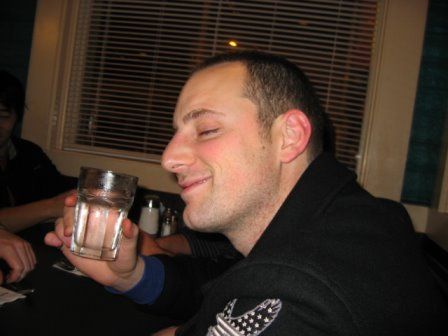 After the bar we went to some diner for food. I didn't finish my Bacon Cheeseburger Artery Destroyer, which was a good thing because the next morning, I had another Bacon Cheeseburger at lunch with my friends Dan and Rachel who work in the city.
I'm sad that I have no pics of the burger, or of Rachel and Dan...but mostly the burger.