Monday, January 30, 2006
Modem troubles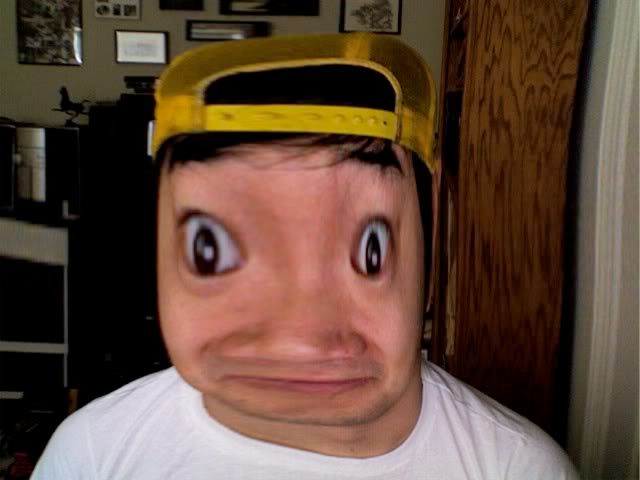 "Ah shit! Our internet is still messed up!"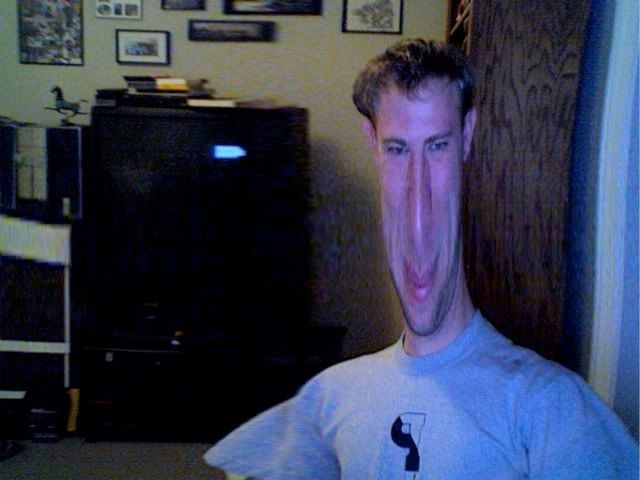 "I called the Geeksquad, and they're supposed to come by on Friday. I feel so disconnected from the world"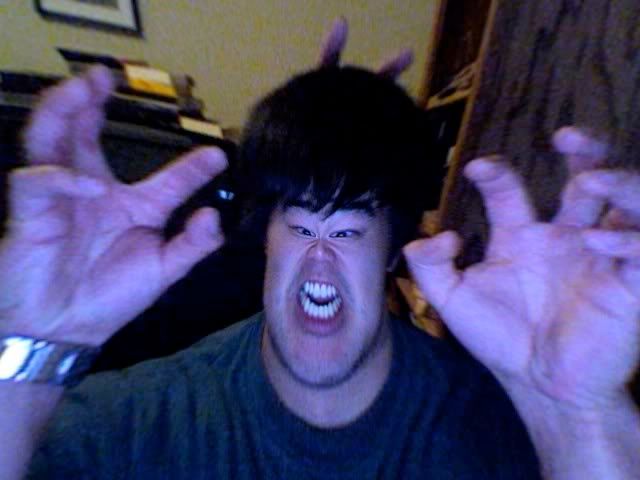 "Ahh! I'm so sick of going to the damn internet cafe"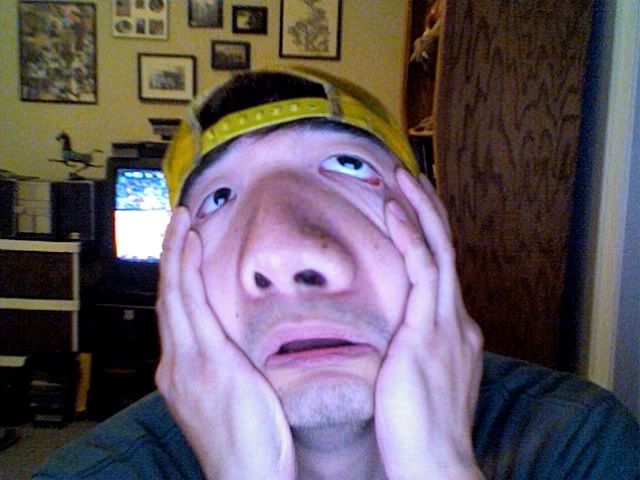 "Ugghhh"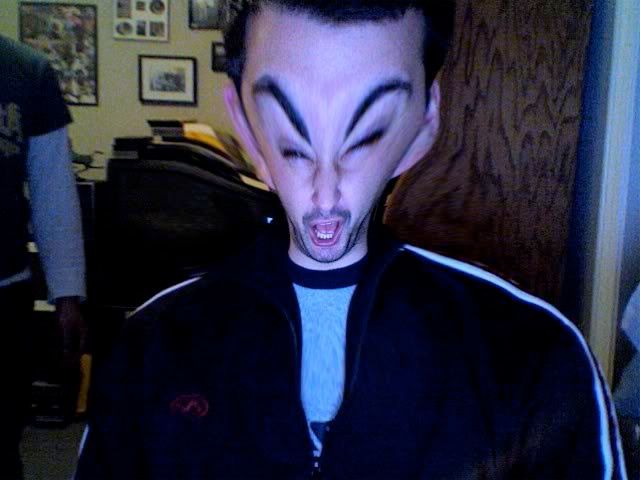 "I can fix it"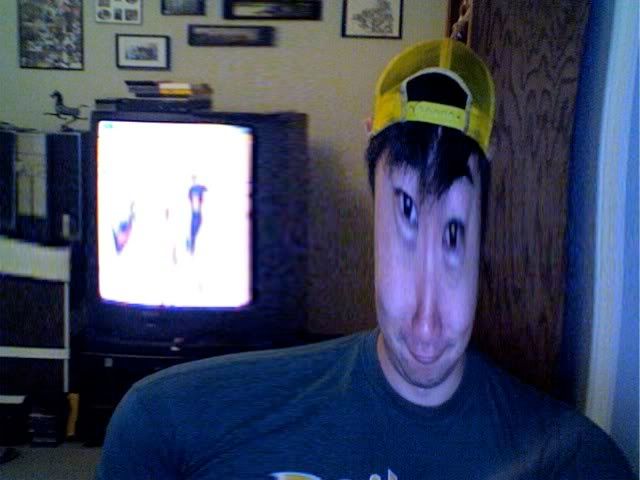 "Kenne? Where did you come from?"
"Uhh, I never left.."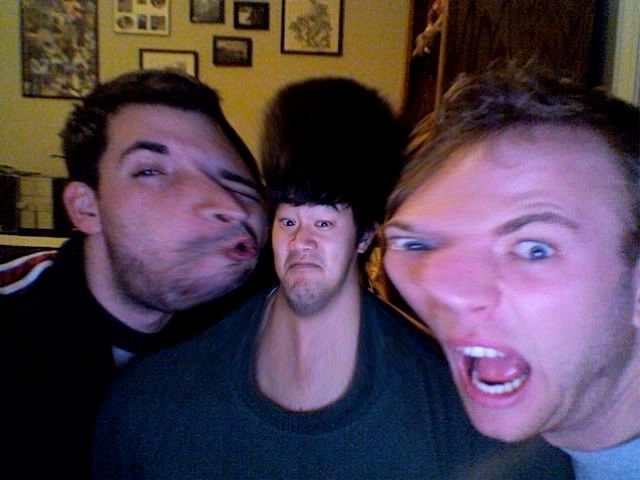 "Soo you can fix our internet?"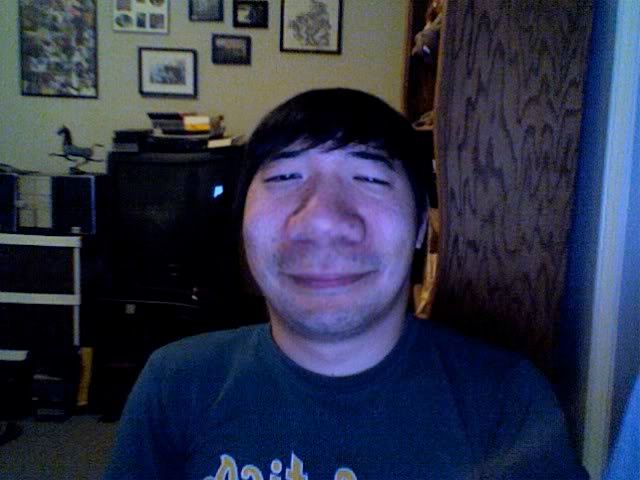 "Man that would be awesome!"
"Fix your internet! Psh, I can do that in like two seconds"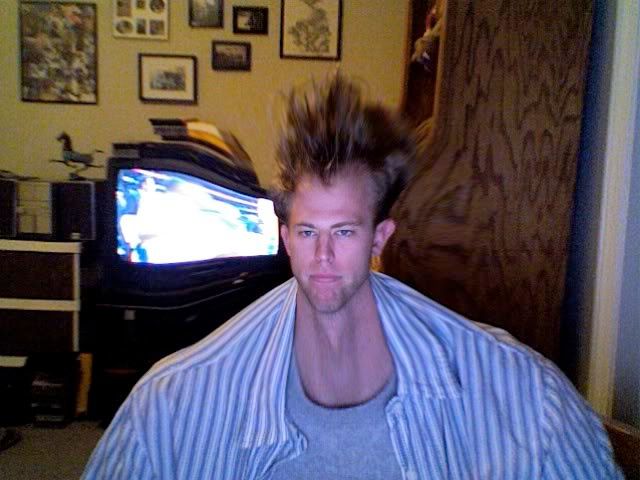 "Oh awesome! When can you do it?"
"Ah crap! you've got macs right?"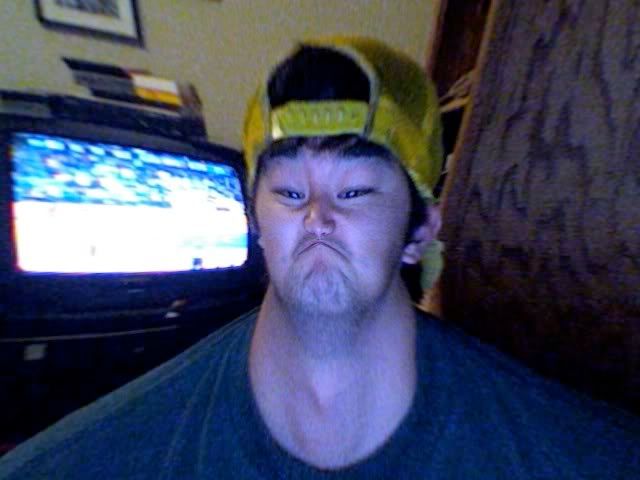 "Oh what? You can't work on macs? You suck"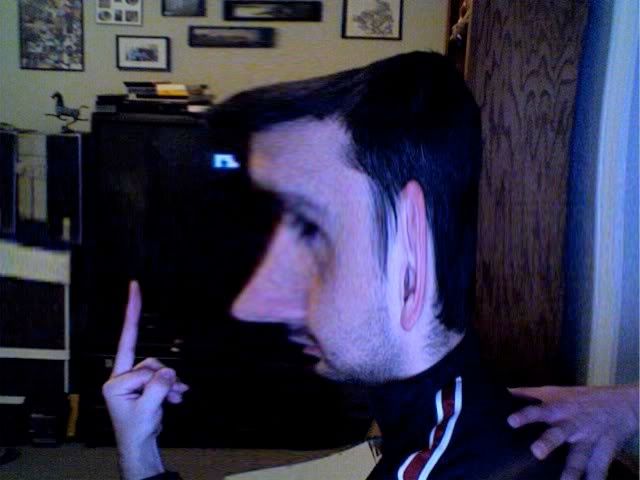 "Well then what now? Who can we turn to?"
"Oh, I know a guy"
"Who? WHO? Fuck this internet! aaargghhh"
"Ok it's gonna sound weird, but I know a guy.."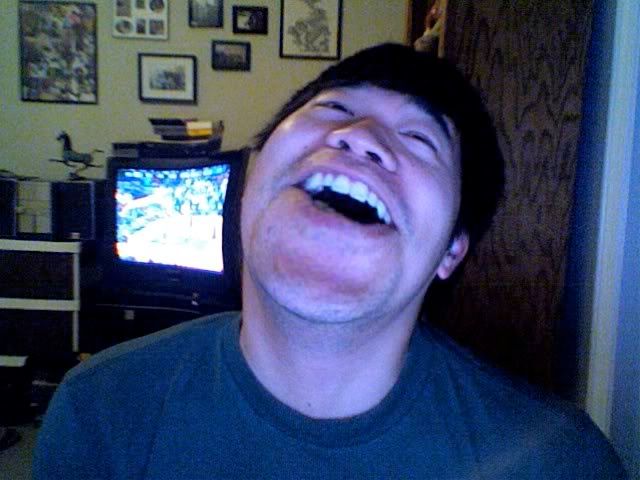 "Who the fuck is it?"
"It's Matt Damon, I'll give him a call"
"Matt Damon, woah!"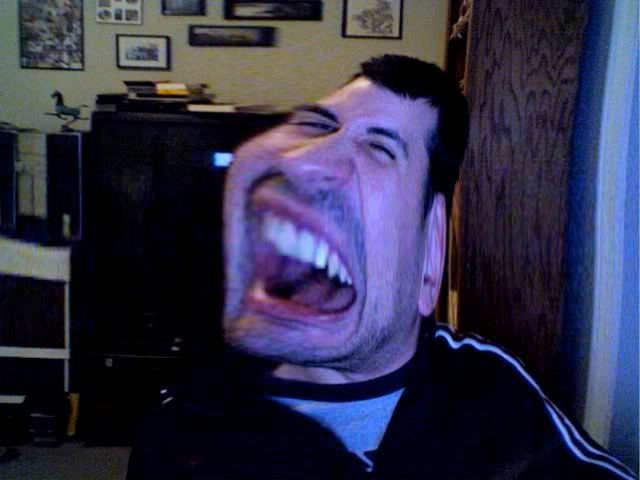 "It's all set, he'll be here tomorrow"
"Matt Damon?! EEEEEEE!"
The next day.....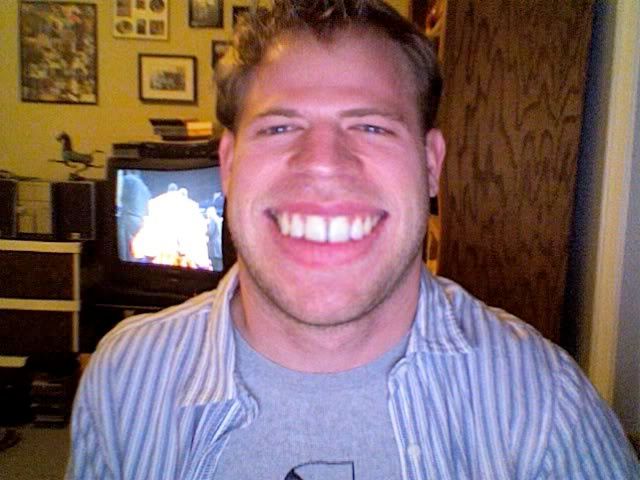 "Hey fellas, I'm Matt Damon. I hear you're having internet troubles."
The End.
A Conversation
Saturday Night, 10pm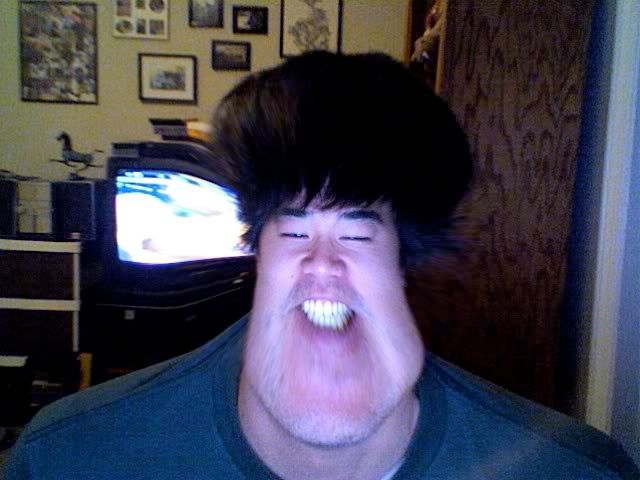 "Mike!"
"I'm totally serious"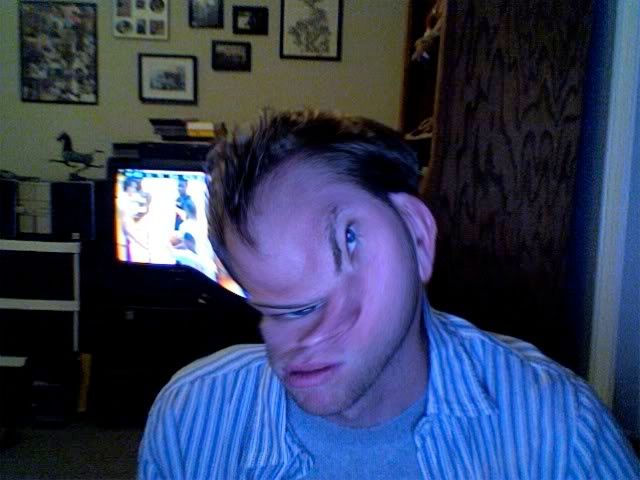 "Dude, you're looking way to into this"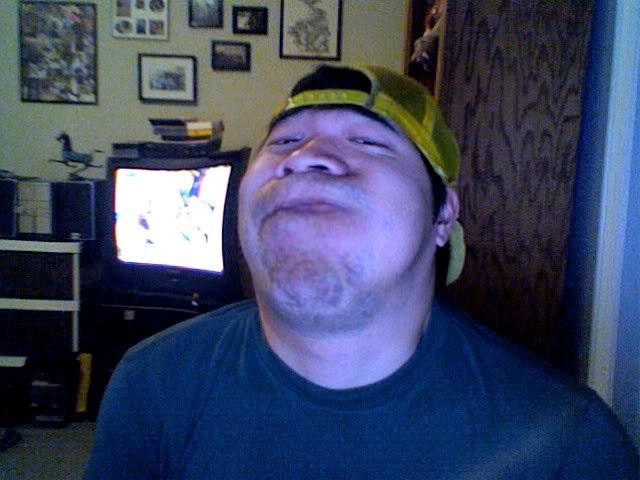 "At least agree with me that there is evidence to support this theory"
"What, your theory that The Smurf's are socialist propaganda?"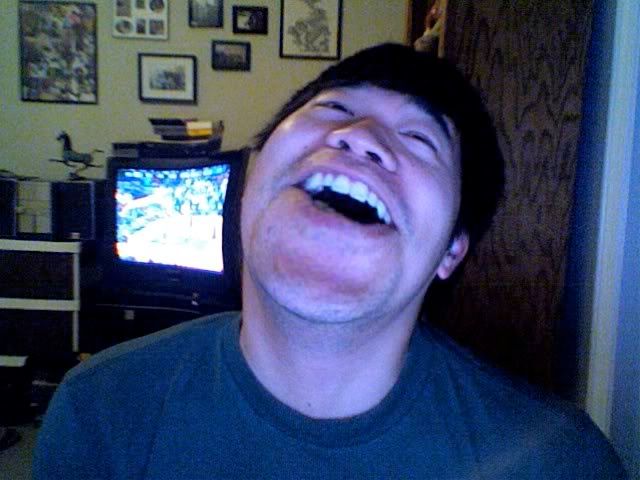 "Yeah. Seriously, they all look the same, they're known only by either their trade or what they bring to the table. They all wear the same little white pants!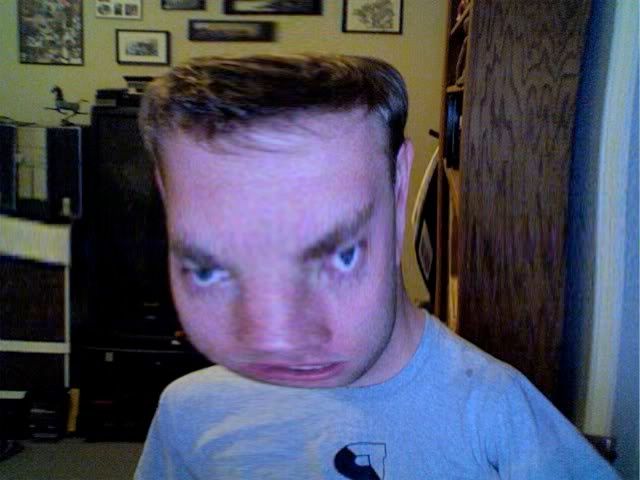 "Uhhh..(mindless drivel).."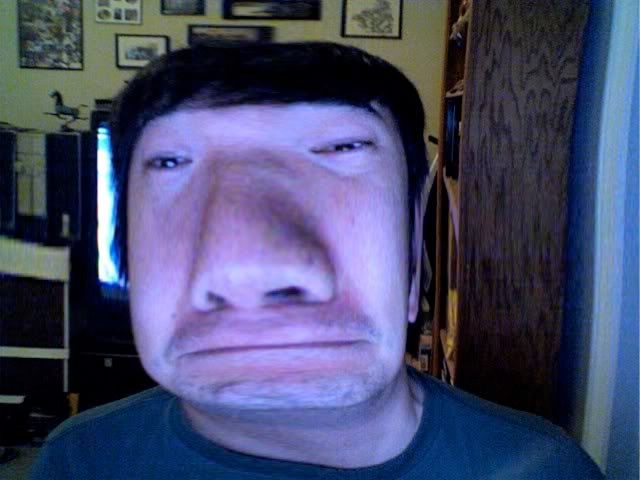 "Also, look at Papa Smurf. Isn't he a little, maybe a cuter Karl Marx? His pants are the color red. He's got the beard..."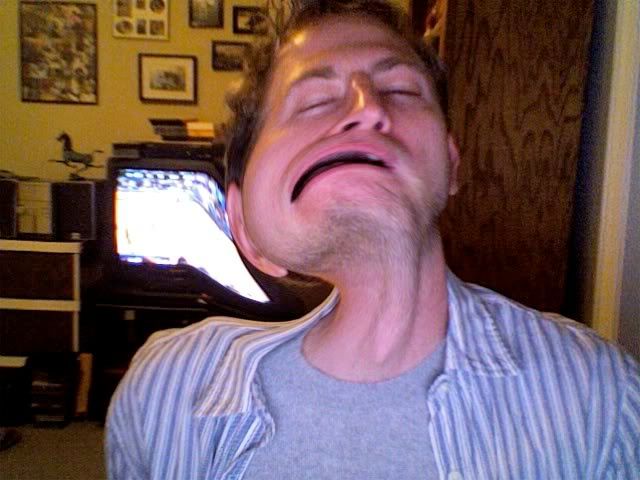 "Uggh, dude, this is stupid. When's Kenne getting here?"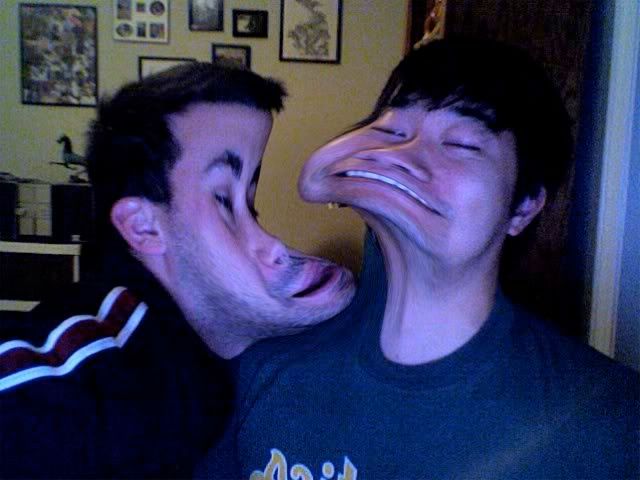 "He's right here. Mike, you gotta listen.."
"Shut up! Let's just go out already!"
"No wait, Gargamel and Azrael! Azael is the working class man! He's a tool for Gargamel! Gargamel uses him for his dirty work!"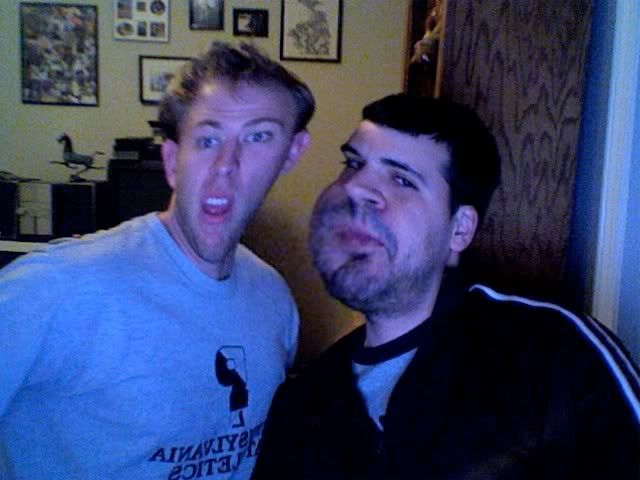 "Ok dude, fine, but we're running late, let's go. Kenne?"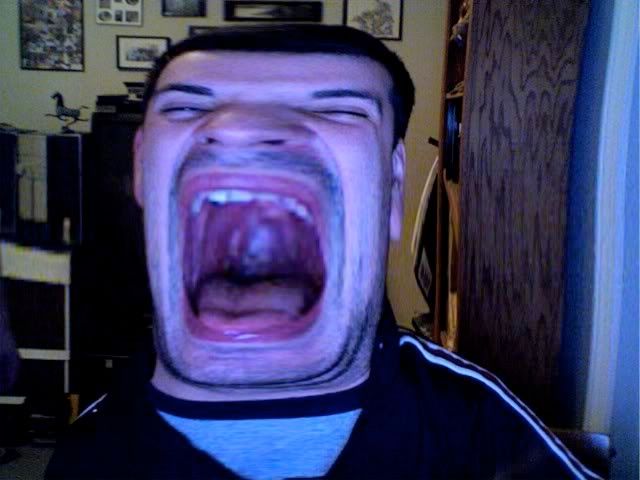 "I WANT DRINKEE!"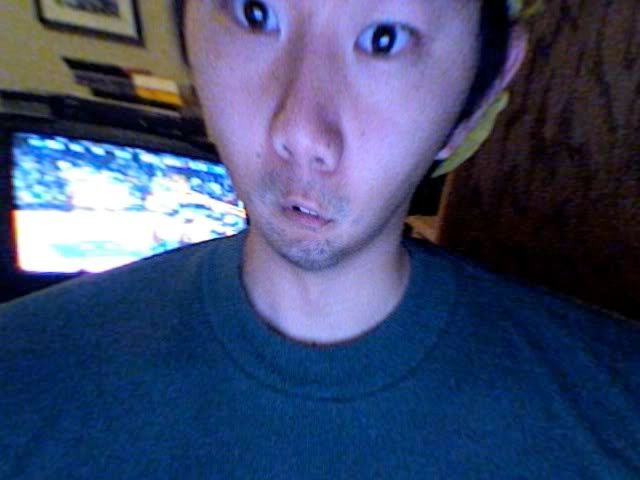 "Shit!"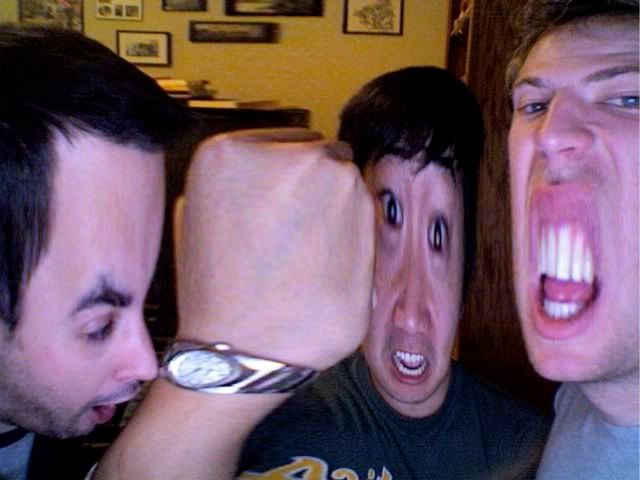 "Yeah we gotta take off, it's late"
Origami
Origami is an ancient and very difficult art form to master. Luckily for me I have been taught this art form at the El Coyote Grill in Laguna Beach, California. Located behind the children's menu, are instructions on how to make an origami fish.
It was one of the most difficult things I have ever attempted in my life.
Here I am making the initial folds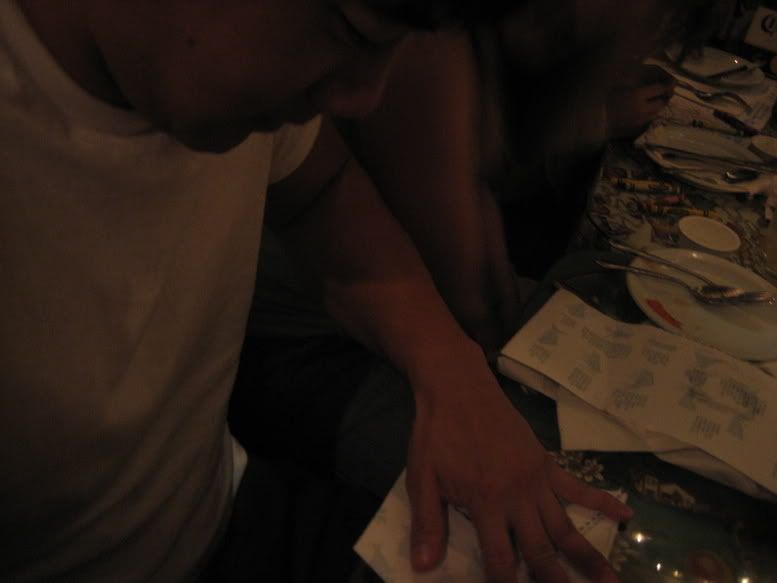 Jeff marvels at the difficulty of the origami fish
The folds must be precise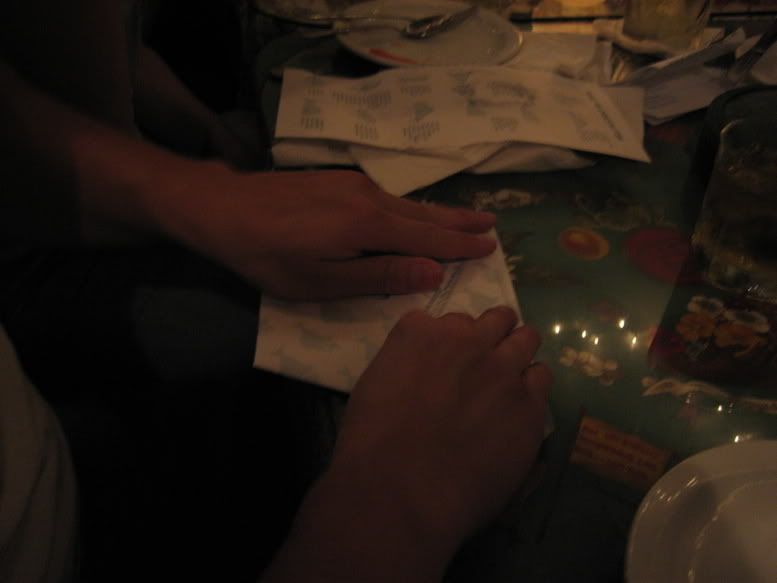 Attention to detail a must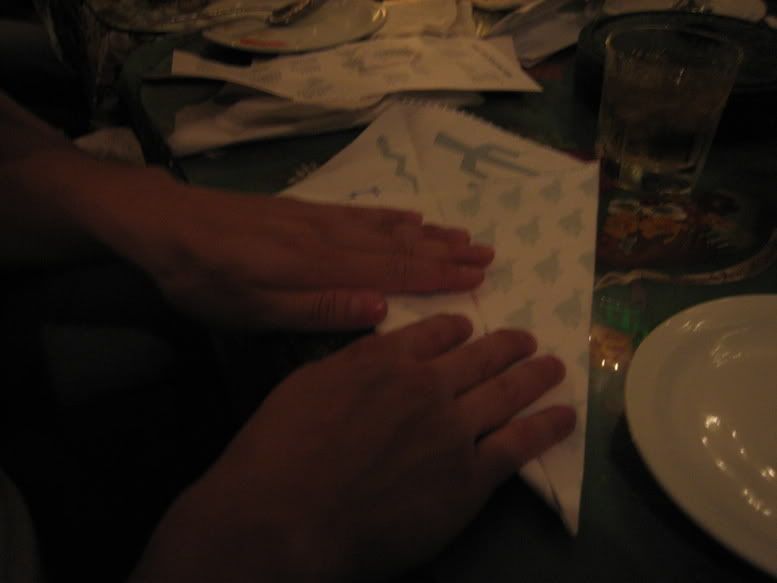 One mistake would bring years of disgrace upon my family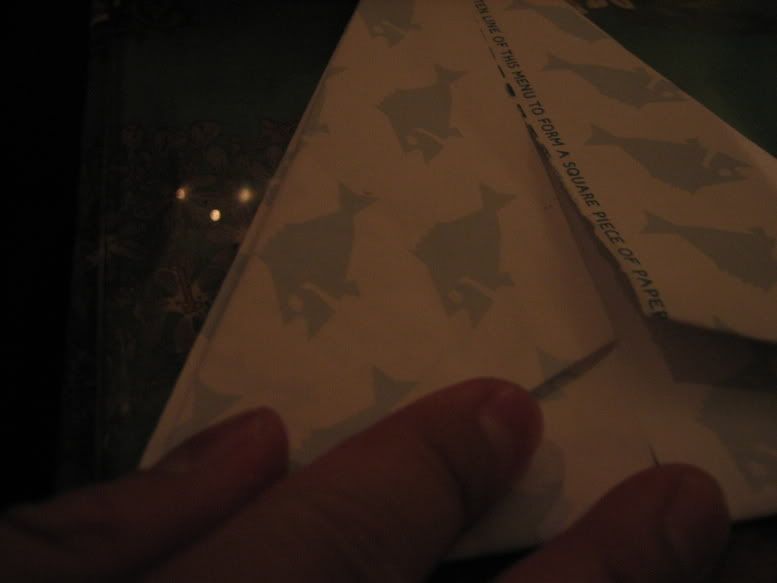 Those around watch mouths agape in awe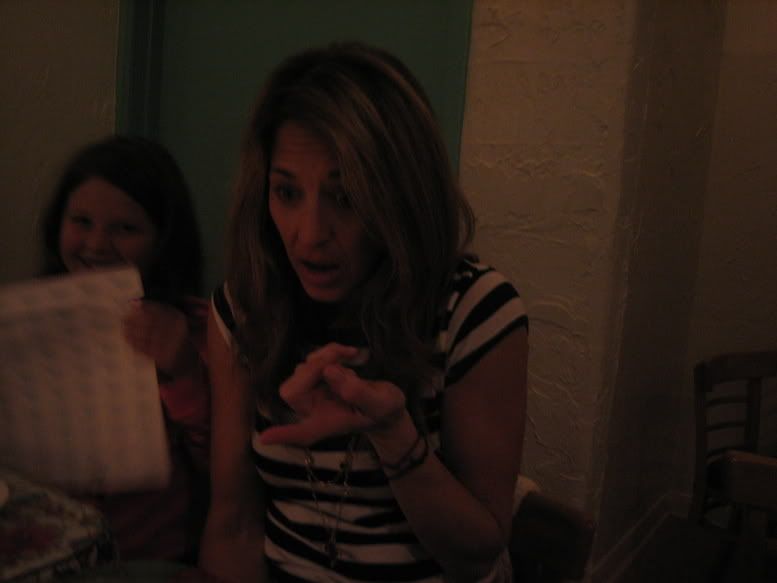 Twenty long minutes later...I think I have it..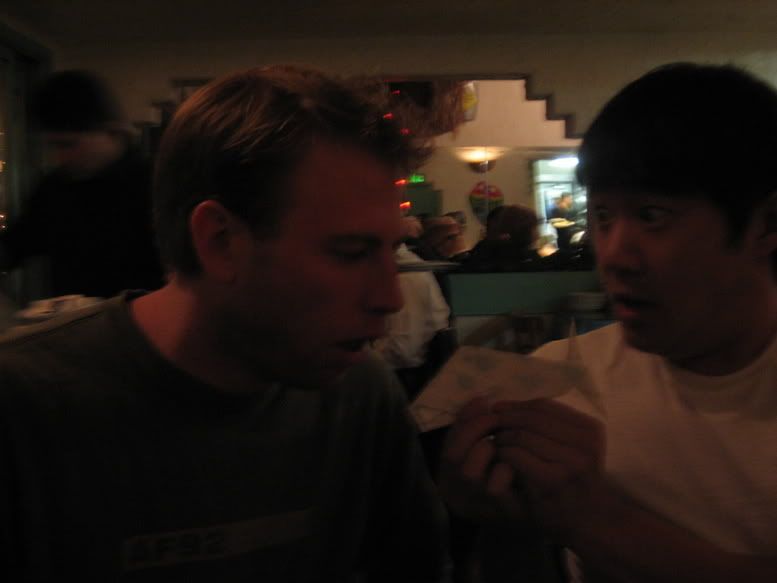 Yes. I did it. It was the most confusing thing ever.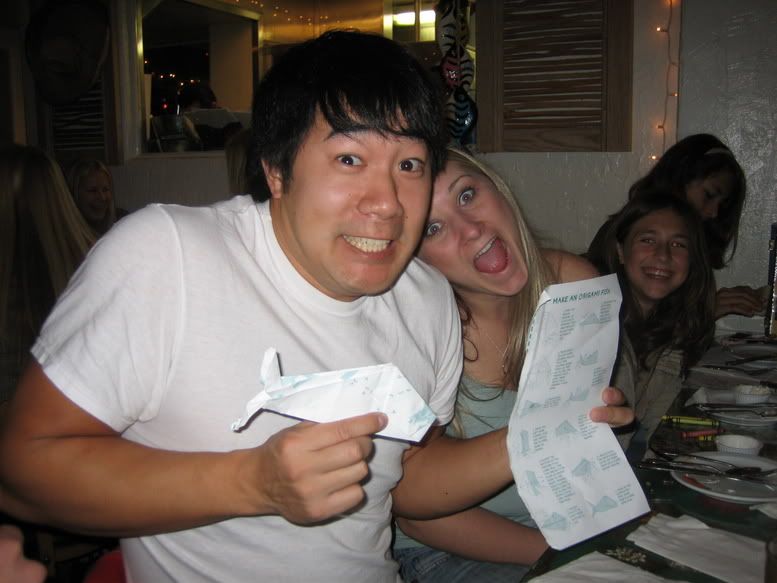 Thursday, January 26, 2006
Shit on the radio
I swear, if I hear that god damned Matisyahu song "King Without A Crown" one more time I'm going to throw a sack of kittens into the river.
It hurts my face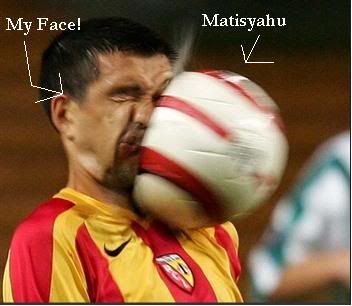 Yeeargh! It's playing right now!
I especially cringe when he utters: "Wweegee Weegee Oh! Weegee Weege Oh"
Ughhhh..I'd rather listen to the sounds of an abortion than hear this fucking shit over and over and over.
Someone please bury this song deep within the archives of "Song Dont's".
Monday, January 23, 2006
It's Poo!!!
Saturday! Heather's birthday!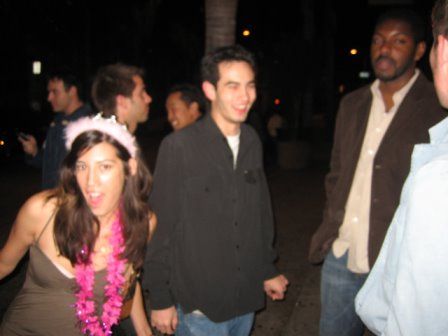 Heather with Jason, and a very excited Chris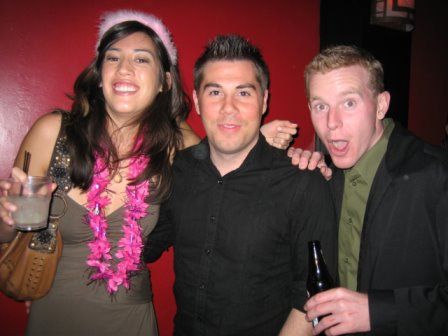 Excited about Team Off In The Corner's reunion?.....Perhaps..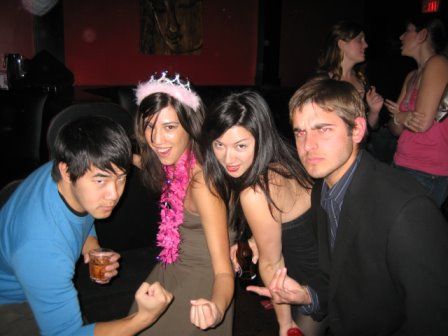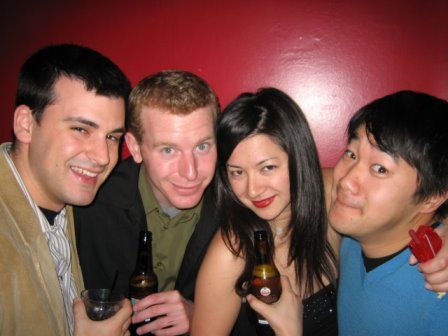 Kenne's look of excitement temporarily stuns Chris, but disgusts Mary
Sensing his ability to stun others, Kenne launches a campaign unleashing all of his facial stun techniques.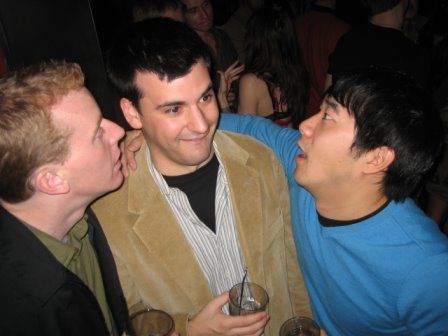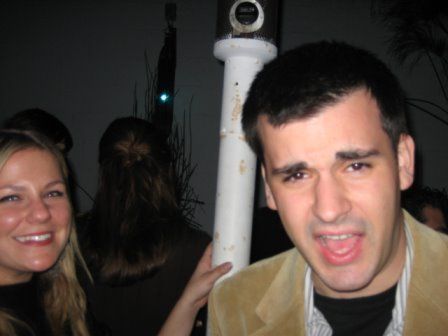 However he met his match with Jeff aka "Captain Jack Spare-row" bowler extraordinaire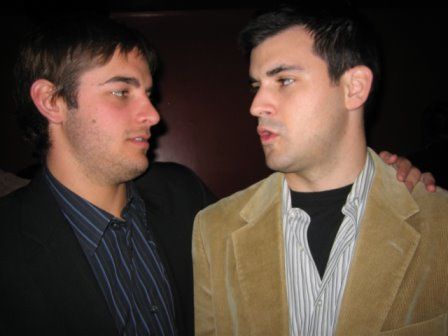 Damn!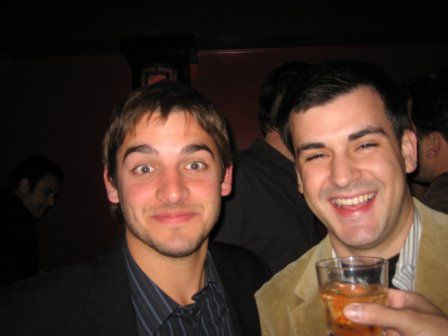 Here is a montage of Kenne faces
Which doesn't quite live up to the stellar montage of Dave faces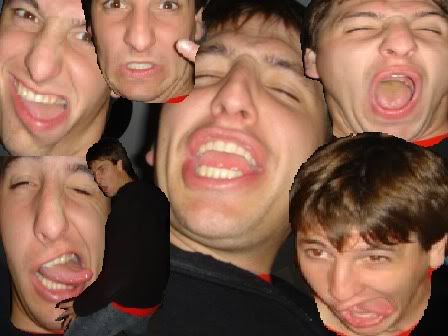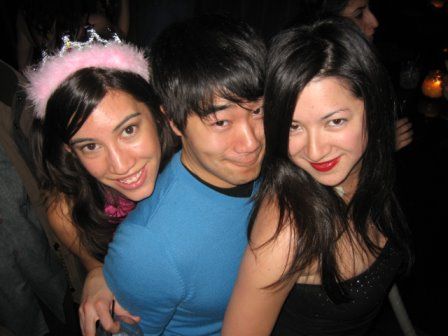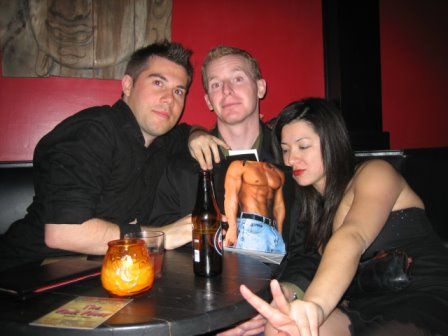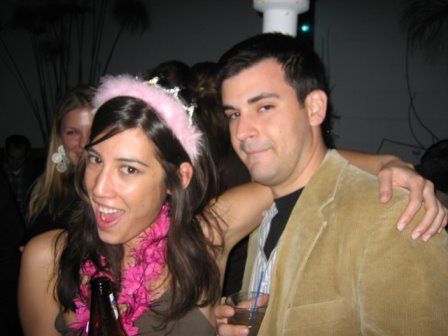 We left the bar sometime late in the night and piled into Chris' car.
Chris' car features the standard steering wheel, seats, air conditioning etc. You know, the normal stuff.
It also features a computer. It's amazing. Why? Because you can watch Back To The Future on it duh!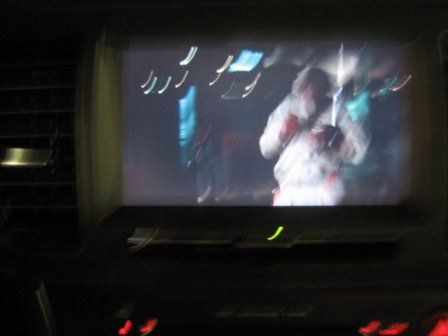 And it has a keyboard to input information!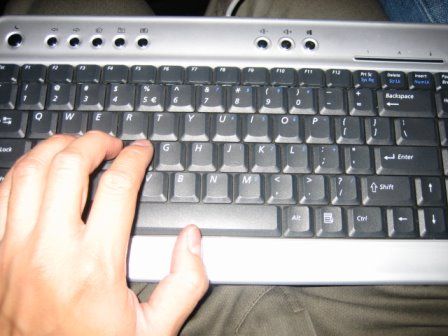 We tried mapping out the directions to my house, but "Car-puter" couldn't find it. Good thing I knew the way home. I know my address! I can also tie my shoelaces, and ride the bus all by myself.
The computer can also be controlled by touch screen!
But you can only use dainty pressure.
The "Car-Puter" is awesome, except when it cries out "Teach me to love" in a dying voice every time you shut off the engine. That's a little bit sad.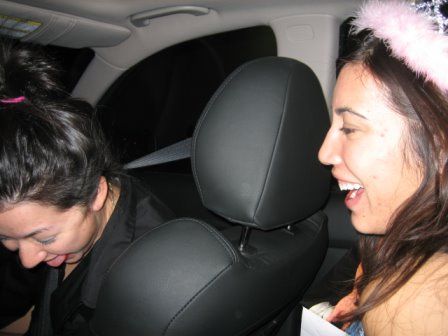 "You're just a Car-Puter! You can't love! hahahaha! Stupid Car-Puter"
The next morning we all had brunch at Heather's where we feasted on copious amounts of food. I helped do stuff!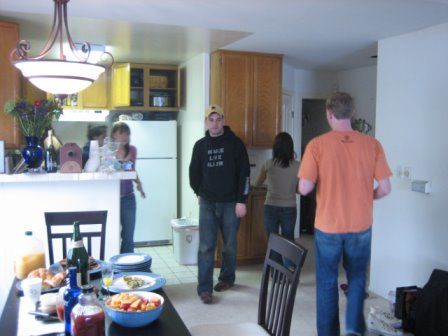 Heather's friend Kat made a lot of stuff, including
POObutter.
Actually it's chocolate butter. It was tasty. But it looks like poo! hahahaha. Man that'll never get old. POO!!!
Great weekend, I was so dead on Sunday. The brunch was a great idea.
It looks like poo!!!