Friday, January 13, 2006
Macworld
Yesterday I took BART to the city
Where I met Rachel who had a pass for me to get into Macworld at The Moscone Center. Huzzah! Geekery commence now!
Luckily for me, her coworker friend Yves was abroad, thus allowing me to assume his identity for the day
Yves is a French guy, with an accent. I'm an Asian-ish American-ish guy with a California dudespeak accent. Perfect. No one would be the wiser. hahahaha.
I didn't take that many pictures unfortunately. I know my friend Kenne is going to be disappointed with the lack of pictures. He lives and breathes Mac products. He has an Apple Newton tattooed on his back.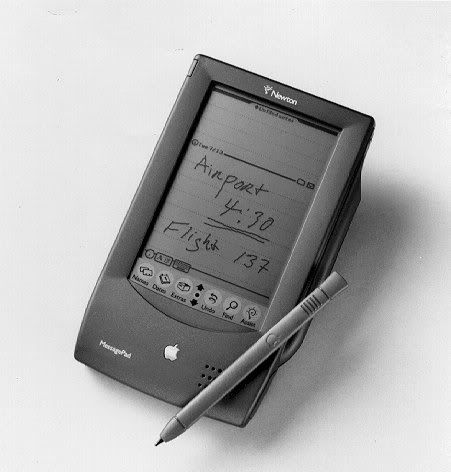 Here is a bad picture of one of the presentations that were going on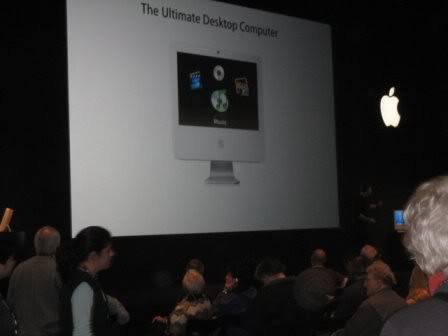 There was big talk about how Mac was now incorporating Intel Processors in their new laptops. I have no idea what that means, but it's supposed to be faster. I was more in awe of the Moscone Center's dual processor trash cans
The whole conference center was packed to the gills with people gawking at the new products, and there were so many exhibitors that one could get lost for a whole day. I could only take about two hours before the walls started to cave in on me.
It was a fun day.
Thanks Rachel for getting me the pass! I always wanted to pretend I was some French "Senior Search Engineer" computer guy!
Last pic
Perhaps one of these "Creative Professionals" could have made a better sign