Monday, January 30, 2006
Origami
Origami is an ancient and very difficult art form to master. Luckily for me I have been taught this art form at the El Coyote Grill in Laguna Beach, California. Located behind the children's menu, are instructions on how to make an origami fish.
It was one of the most difficult things I have ever attempted in my life.
Here I am making the initial folds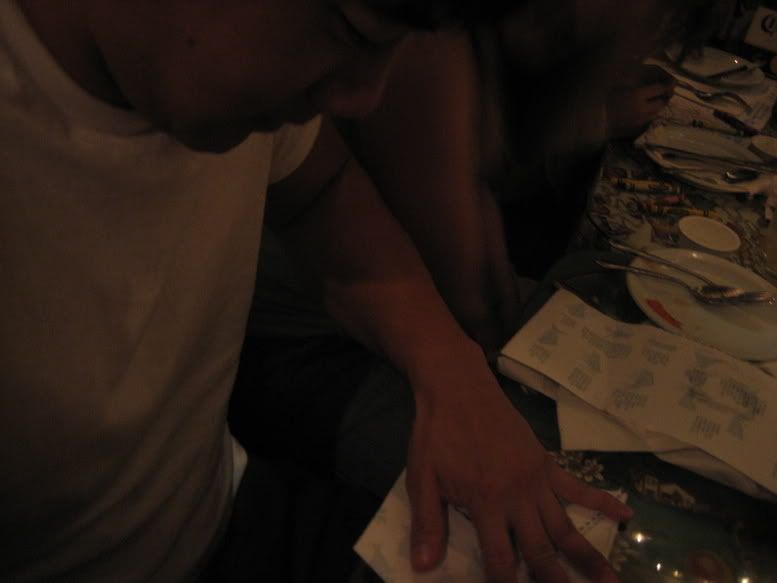 Jeff marvels at the difficulty of the origami fish
The folds must be precise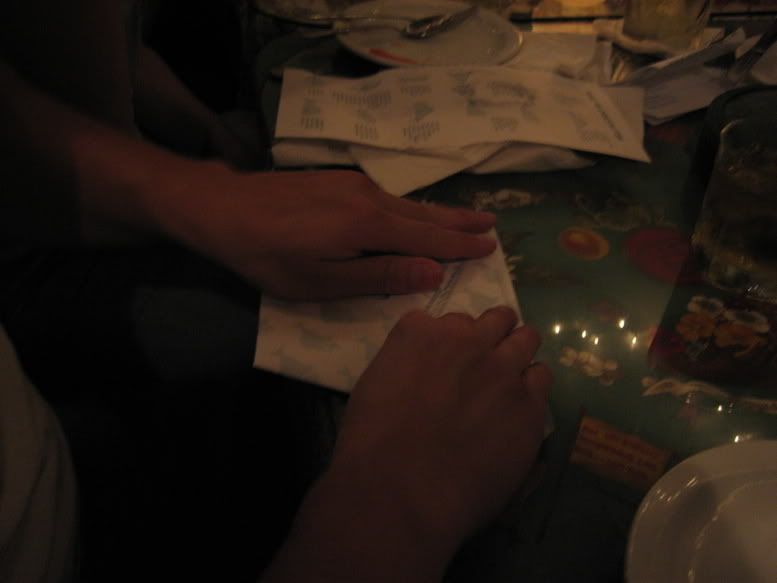 Attention to detail a must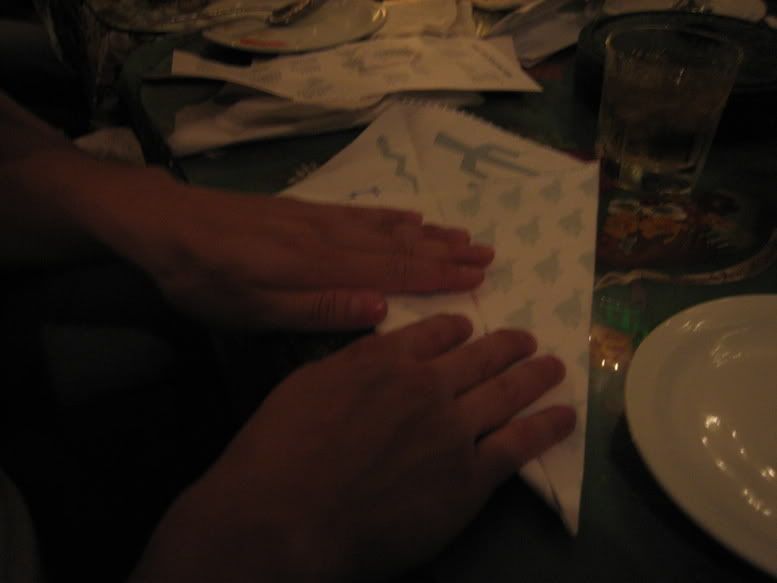 One mistake would bring years of disgrace upon my family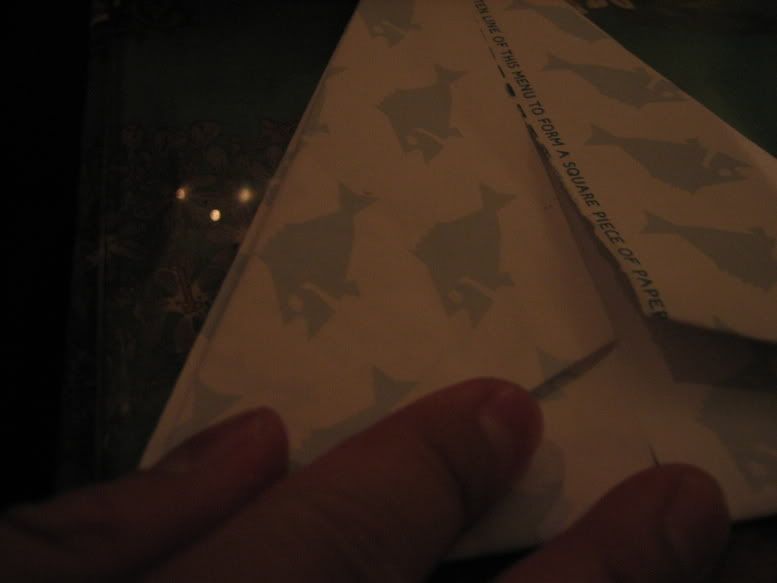 Those around watch mouths agape in awe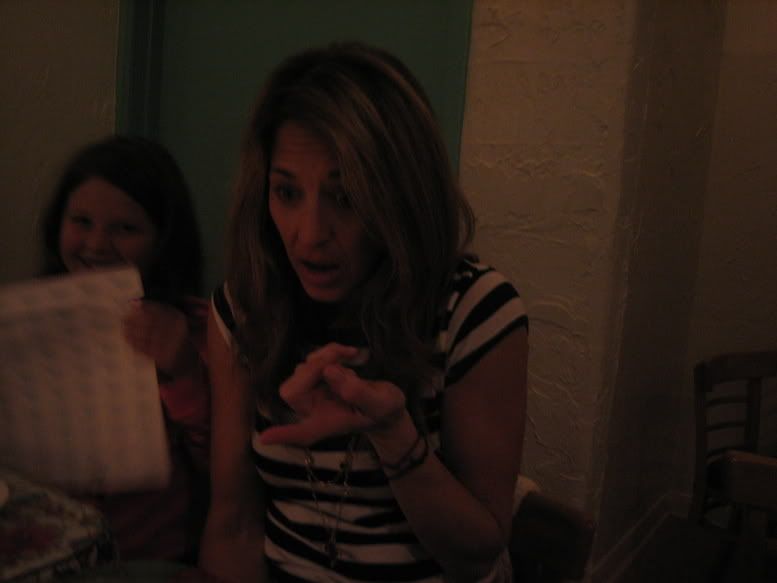 Twenty long minutes later...I think I have it..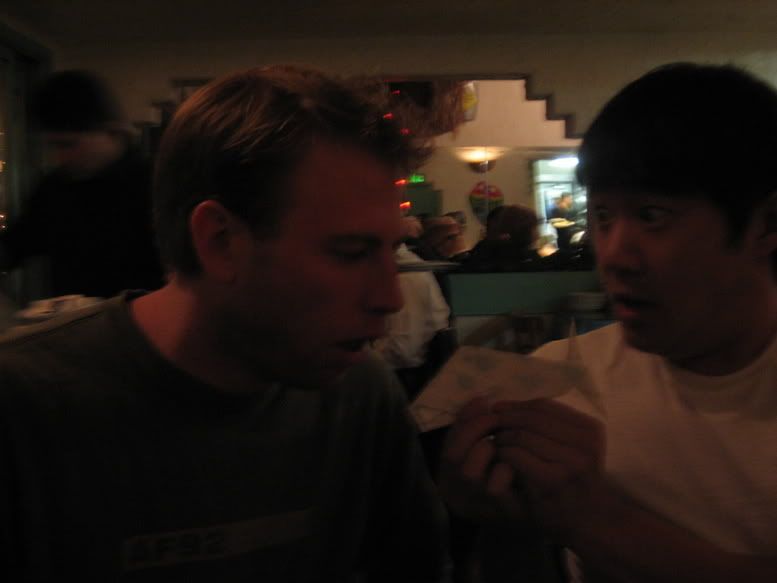 Yes. I did it. It was the most confusing thing ever.