Monday, March 06, 2006
San Francisco tour of Dan's office. Will's last day
I was up in the Bay Area over the weekend. I went into SF Thursday night to hang out with Dan, Rachel, and Will who was celebrating his last day at the office.
Following the suit convention to Dan's office building in the city.
Everyone was out celebrating Will's last day. This is Will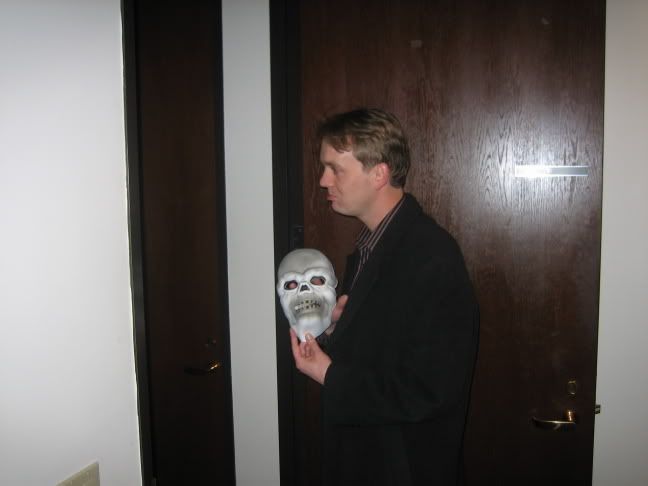 He looks sad in this picture because he was reenacting an event that had occured earlier in the day. If you look closely you can see that he is holding a skull with a carefully fabricated cigarette dangling from its mouth. This skull had been Will's most cherished cubicle decoration during his time there. Since it was his last day there, he felt that it would be a great gift to pass on to Dan.
Will waited for the right moment to offer this gift to Dan. I will pretend to be Dan
"Hello this is Dan. I'm a big shot that has an office overlooking the bay bridge. I'm awesome!"
Will enters the office and presents the skull hoping that Dan would enjoy it as much as he did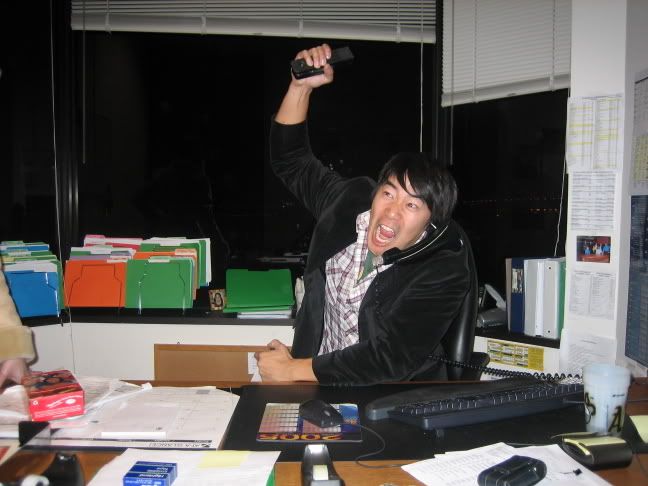 "What the fuck is this shit? I can't have this kind of stuff hanging around my office! I've got clients! Get the fuck out of here"
Which brings us back to this picture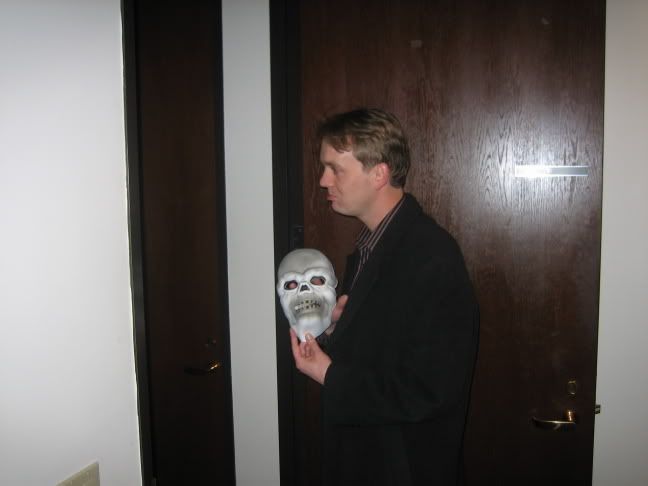 Honestly how can a man that has these in his office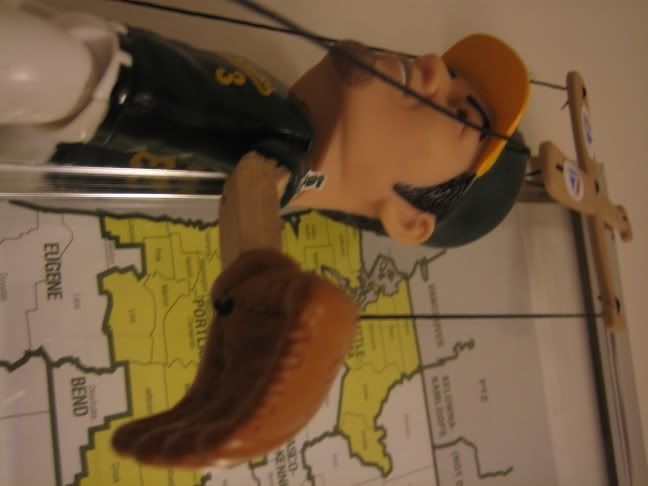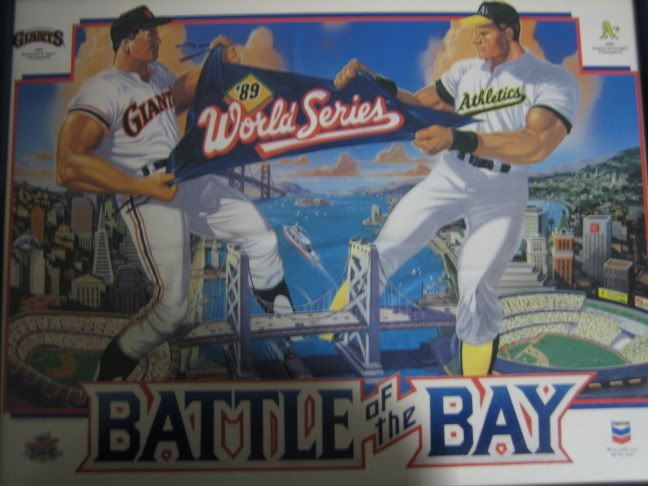 Turn down such a heartfelt gift from a friend? Sure it's a skull smoking a cigarette. If your client's can't get down with a skull smoking a cigarette, then they're not people to do business with. That Battle Of The Bay poster is awesome though..
Even though the skull was turned down, Dan and Will are still great friends. We kicked it in the office for a bit while people gathered their stuff, and then went out to celebrate Will's last day in proper manner. With booze.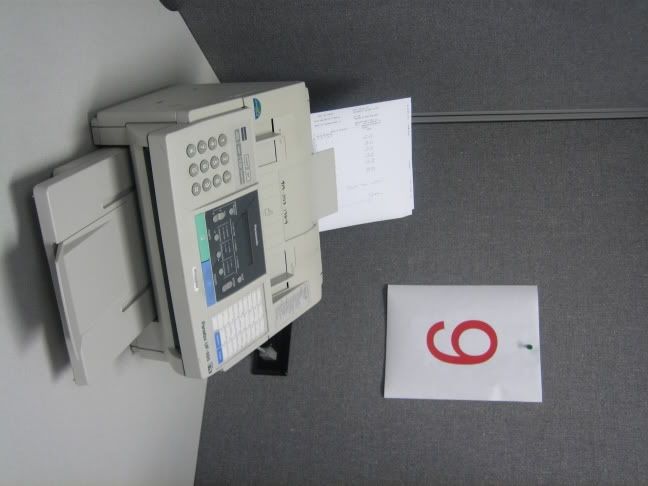 Hey what button do I press to get an outside line?
We hit up a couple bars including this one that featured a dude that looked like Jason Gedrick behind the bar
Well, you can't really tell from the pic..
"Who is Jason Gedrick?". Watch Iron Eagles bitches.
At the same bar I also found Waldo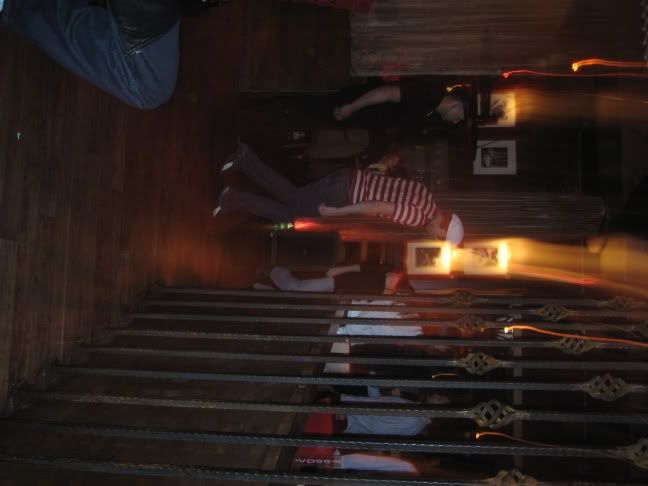 Dancing like a douchebag. My camera couldn't quite capture the intensity of this guy's weird bowlegged, pretzel dancing.
I guess he deserves props for not caring what others were thinking and dancing like no one was watching. Fuck that. I was watching. He should have been arrested or something.
Comments:
If anyone would like to see Waldo's dance moves, I captured them. PS - That mask has AIDS, and that's the real reason I didn't want that shit in my office!
Word!
Dan, it seems like you have hurt Will's feelings. I spoke to him the other day and he was crying down the phone saying that your a really nasty man.
T-Bone (UK)
Post a Comment
<< Home