Monday, April 10, 2006
Harajuku, Meiji Shrine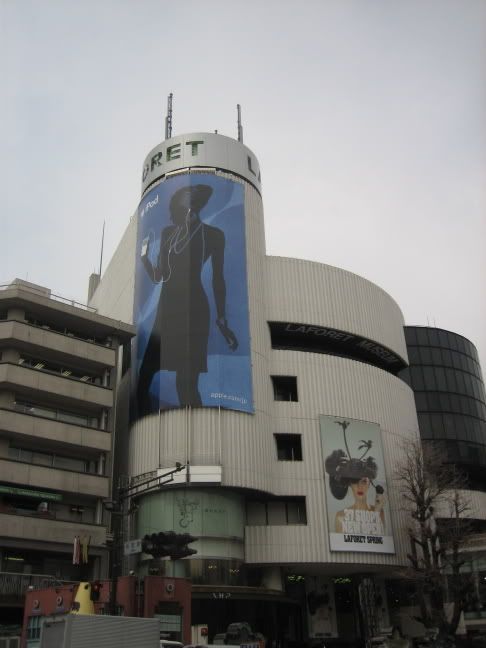 Ahh...Harajuku. Home of expensive shopping and wild fashion. The place you want to go if you are the frontwoman to a ska-ish rock band embarking on a solo career, looking to recruit kids for your own travelling minstrel show.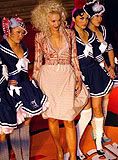 Damn you would be so much hotter if you stopped bleaching your hair
It's too bad, I was in Harajuku during the week, and all the kids were in school. I was hoping to check out the crazy fashion I had heard so much about.
Amongst all the stores, and all the hustle and bustle in Harajuku, lies the Meiji Shrine. The main entrance is framed by a huge wooden archway
Which leads to a nice wooded area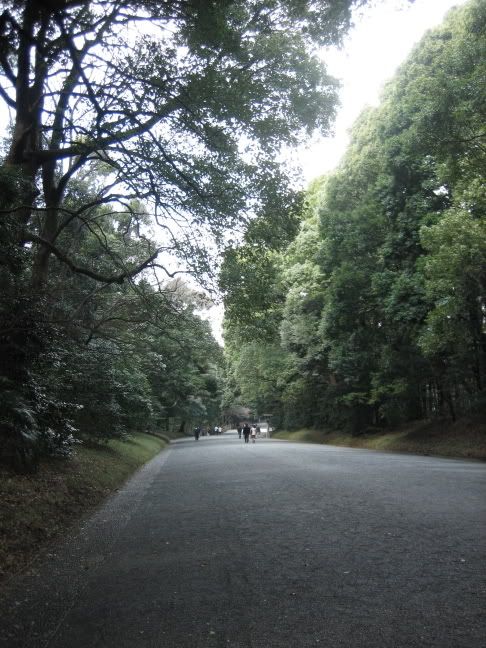 And then you cross a cool bridge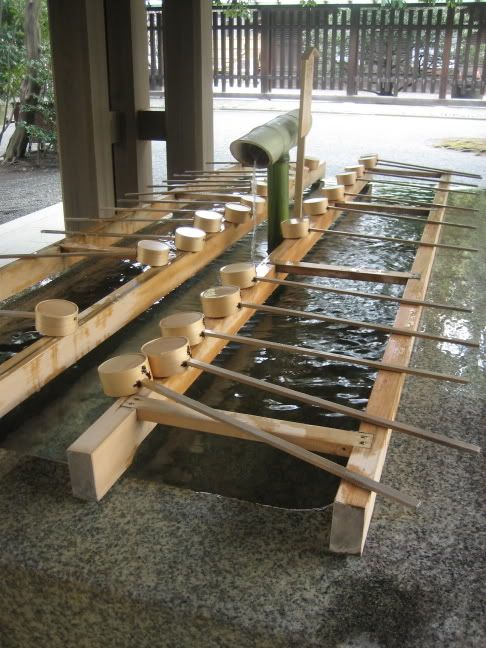 As I walked up, I heard all this loud drumming so I ran as fast as I could to check it out, but by the time I got there the guy was done.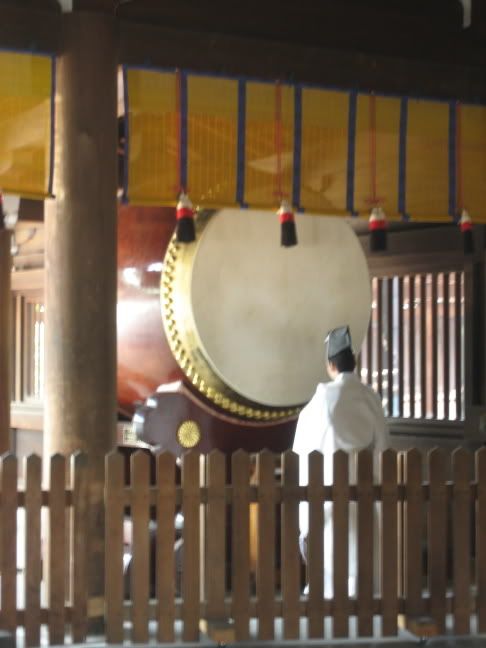 The shrine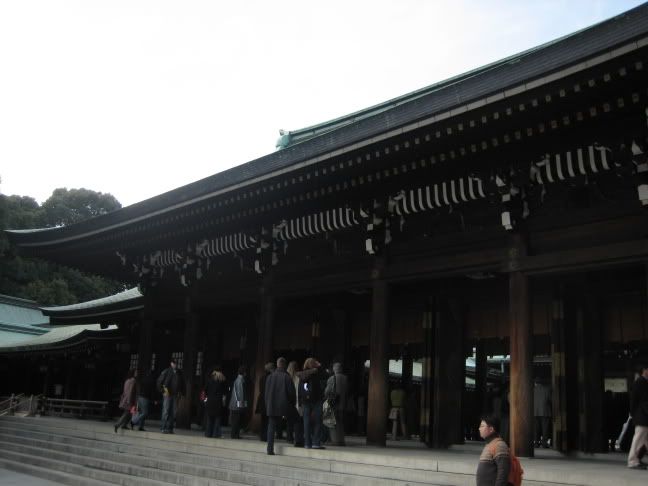 For a small donation, people can write prayers, or inspirational messages on these wooden pieces to hang.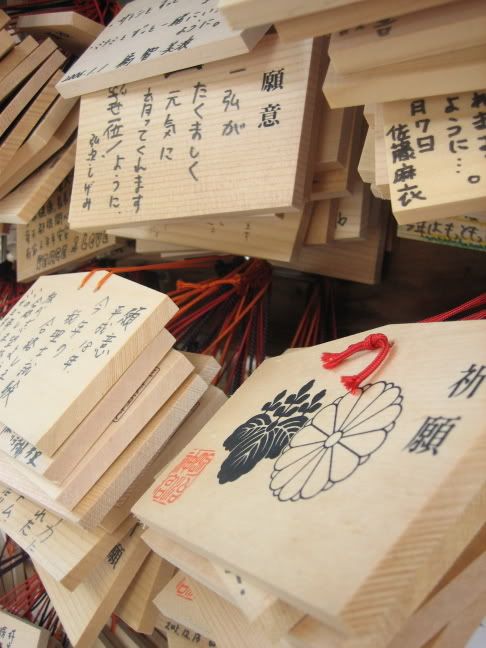 Courtyard tree
I also saw this little bike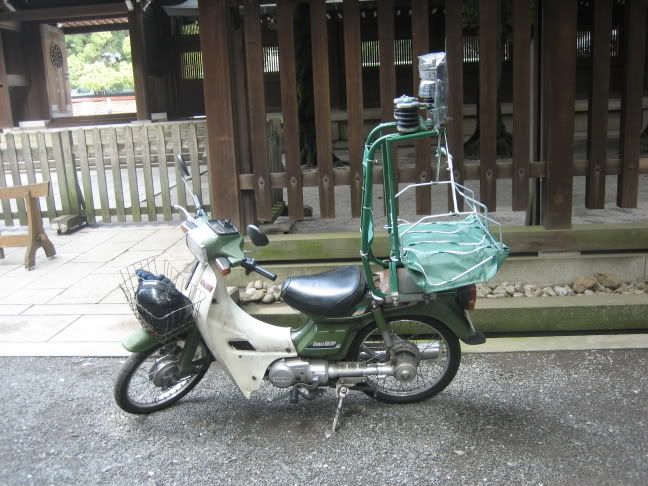 What caught my eye was the contraption in the back
What could it be? Could it be a turbocharger? A Flux Capacitor for time travel? Some rad electronic thing my mind can't possibly fathom?
No, it was just some delivery dude's bike. The thing at the back lifts up, and sandwiches the plates together for transport. What a letdown.
Later that night it was time for dinner! Shabu Shabu style yo! All you can eat no less!
TJ getting everything just right
All you can eat. Throw the meat in the water, cook it up, eat it, order more.
All you can eat veggies too!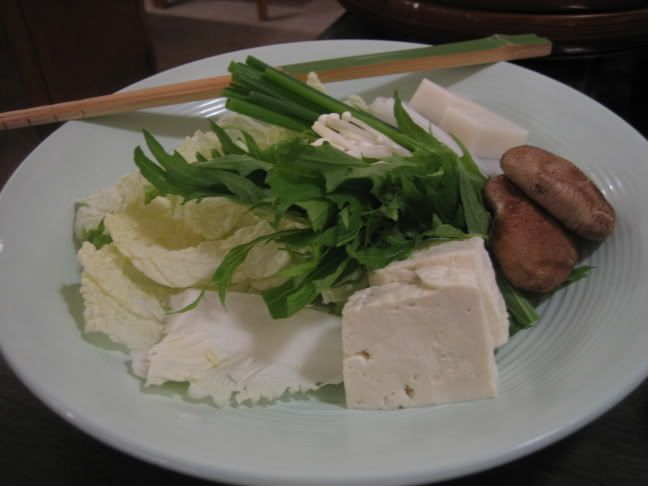 Everything tastes so good when it's all cooked together. Seriously soooo good.
The sauces too! So good!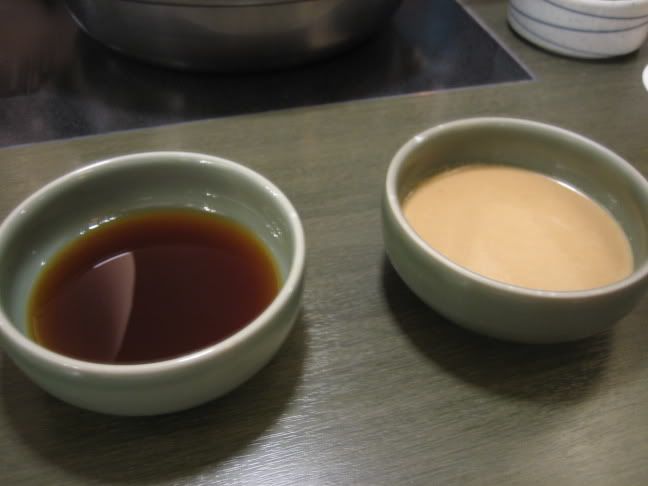 More! I need more! The perfect experience, would be Shabu Shabu all you can eat style, then a relaxing dump on a toilet with a heated seat. Ahhhhh that's livin'.
After dinner, we kept it mellow because we'd be waking up early to go to the Tsukiji Fish Market. Waking up early...ugghhhh.
Up next...Pics from the Tsukiji Fish Market. Duh. Karaoke photos too!