Monday, April 17, 2006
Last Days In Japan
Karaoke in Japan is a bit different than here in the states. Instead of going up on a stage in front of a bunch of drunken bar patrons, you get your own private booth for you and your friends. It's a lot of fun, and since it's a private booth with friends, people that would normally be too shy to go up in front of a crowd of strangers end up singing a lot and having a good time. Although, singing karaoke in front of a crowd of drunken bar patrons can be a lot of fun, especially when you yell out
"Girl look at yo titties!"
at some drunken bar floozy and not get punched in the face after.
Karaoke is a serious thing in Japan. The song selection is amazing. Not only do they have an infinite selection of old and up to the minute current Japanese pop songs and standards, they also have books with an amazing selection of songs in English. Everything from Bon Jovi, and Billy Idol, to The Damned, The Misfits, and The New York Dolls. Try to find a karaoke joint in the states that has a catalog that deep.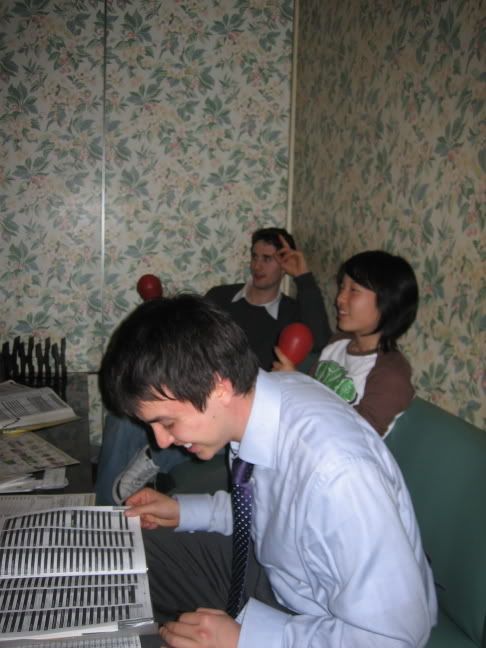 Kicking things off
TJ rocking out a Japanese pop song. It was excellent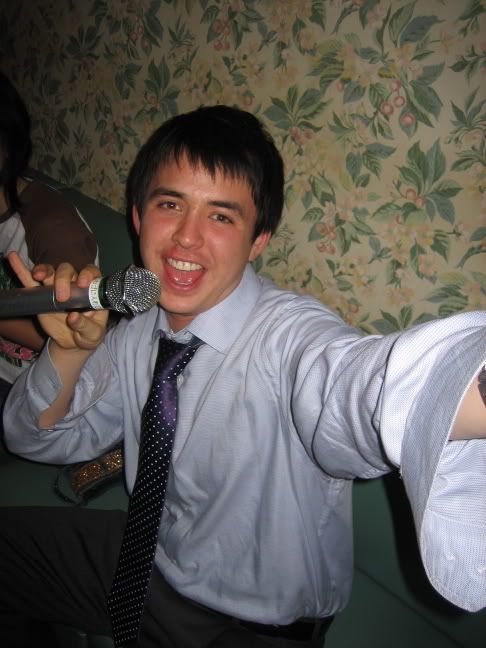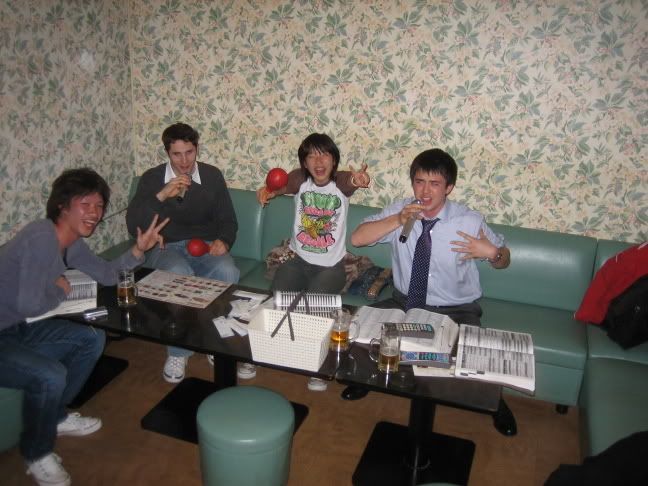 Me killing Wanted Dead or Alive
I've seen a million faces..and I've rocked them all, including Celia. She can barely contain her excitement!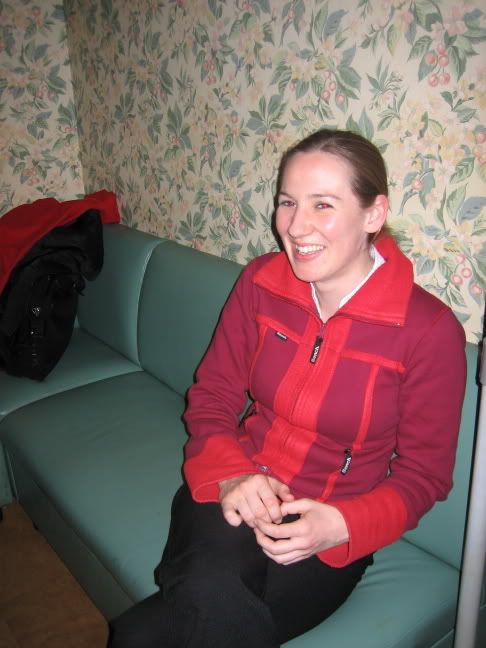 Matt, I don't remember what he sang..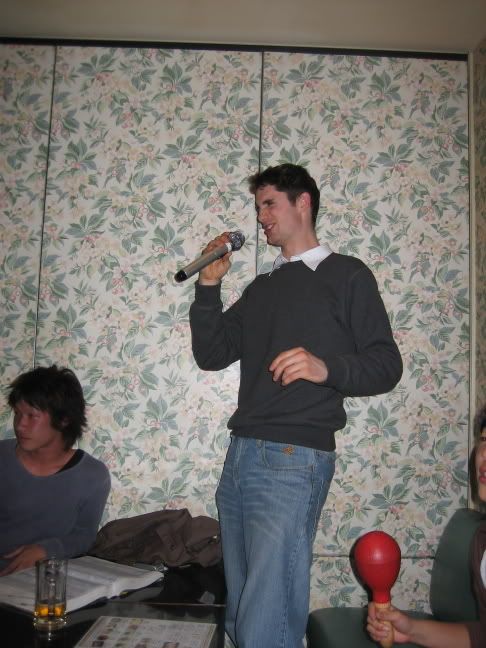 But I do remember the moves.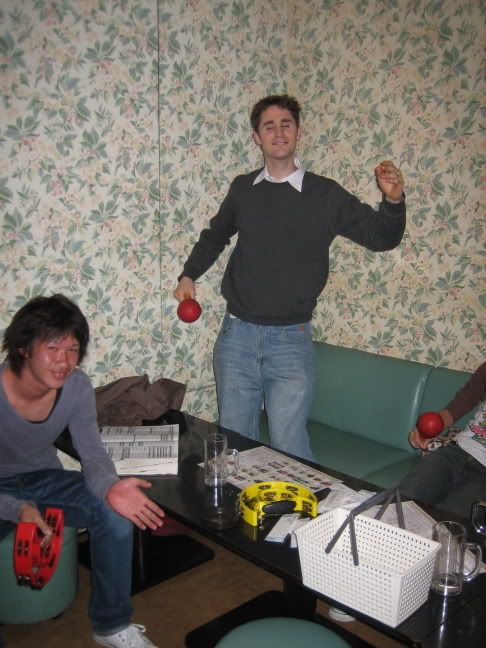 If you look closely, you'll see that Matt is holding a maraca or whatever they're called. The weird shakey things. The karaoke booth features tambourines and maracas. So there's always something to do to get in on the fun. People are either actively tambourine-ning (?), or shaking those maracas.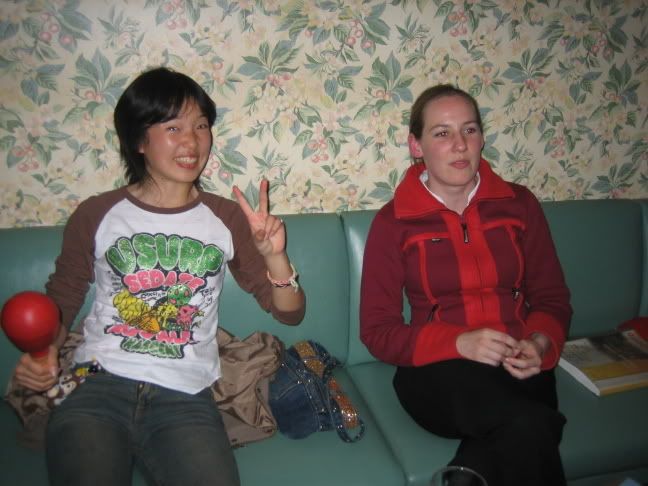 The next night, after dinner
We went off for more....karaoke!!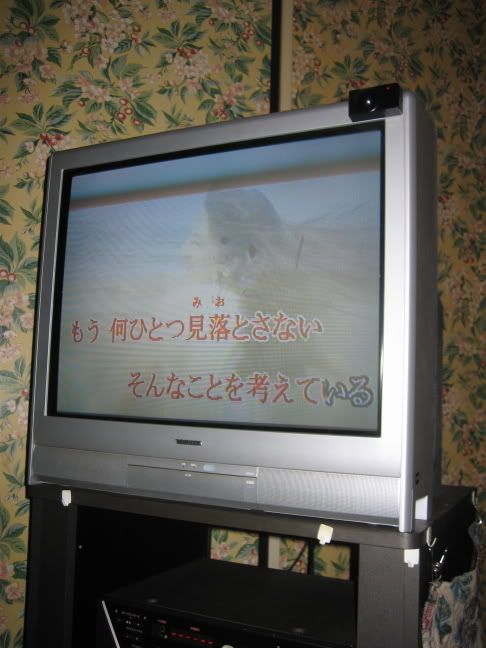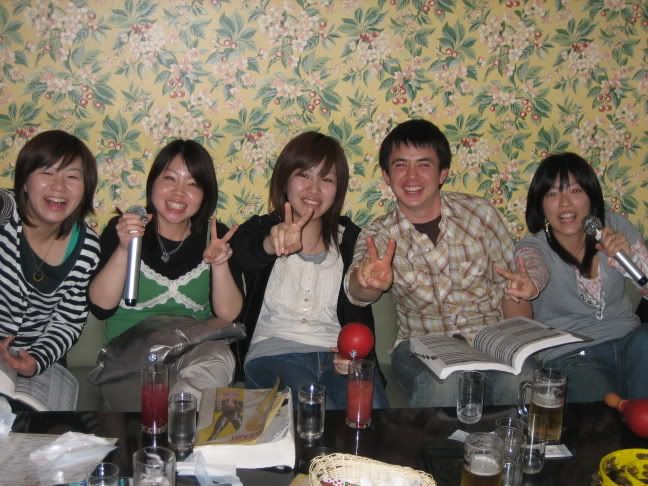 We had a larger group with us this time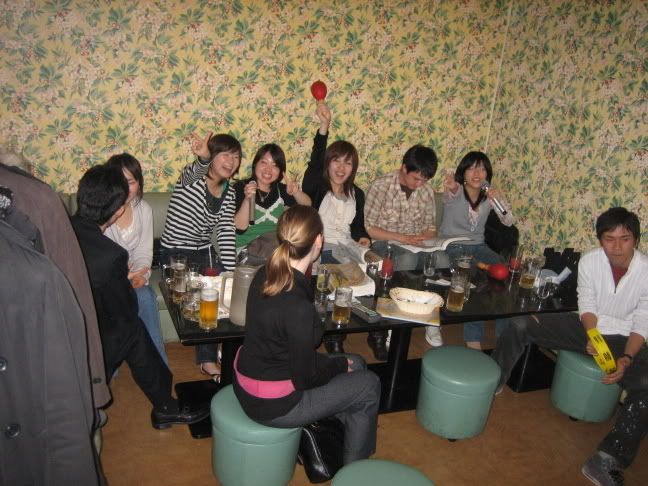 Everyone was so good. A lot of the songs people sang were really fast, and all of them sang really well. It made my shitty, scream every lyric approach seem, well...even shittier.
Yeah..take this mic away please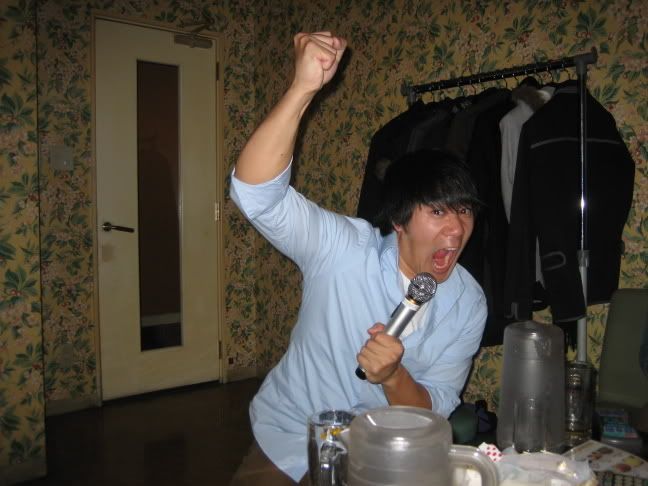 I'm pretty sure this pic was taken when I was slaughtering "Don't Stop Me Now" by Queen. If you know the song, take a look at my face. There isn't really a moment in the song where contorting the face to utter some sort of Icelandic death metal growl is possible, but I found it apparently.
And then "Thriller"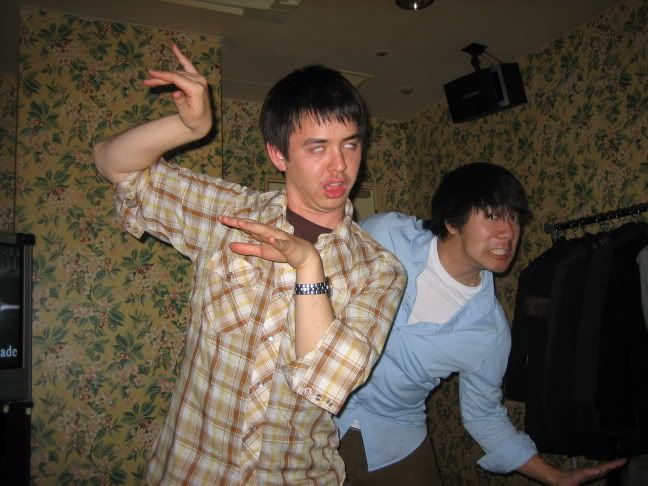 Wow. Just...wow.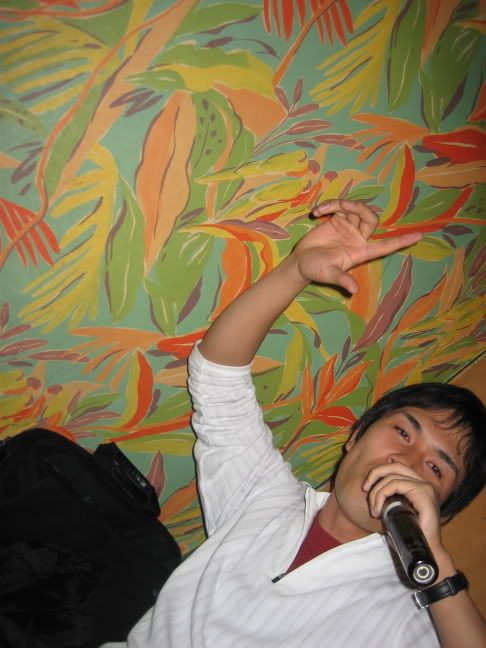 That's about it for all the fun pics I took from Japan. Oh yeah, here are some more
TJ's impressions of me.
Ok, yeah I wear that hat a lot, but the hands akimbo pose? I only do that when I urinate at bathroom stalls. Hands free yo!
Matt's impresion of TJ and his Man Bag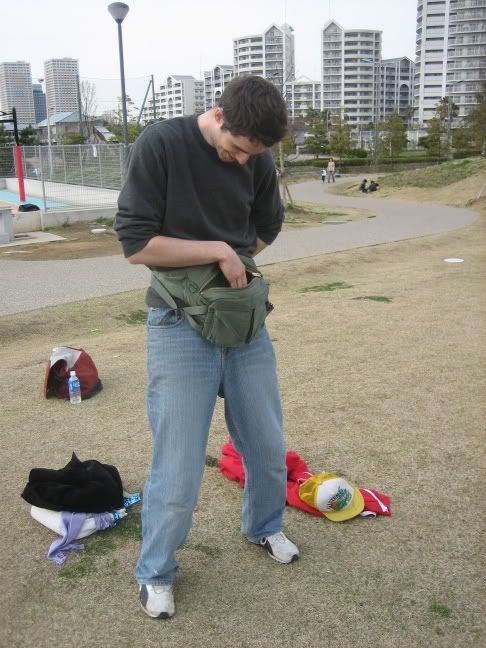 I had a great time in Japan, and I definately want to go back there soon. The food was great, the people are awesome, and the toilets! I have to say it again. The toilets are fucking awesome!
Not to mention the signage
Totally. I hear ya.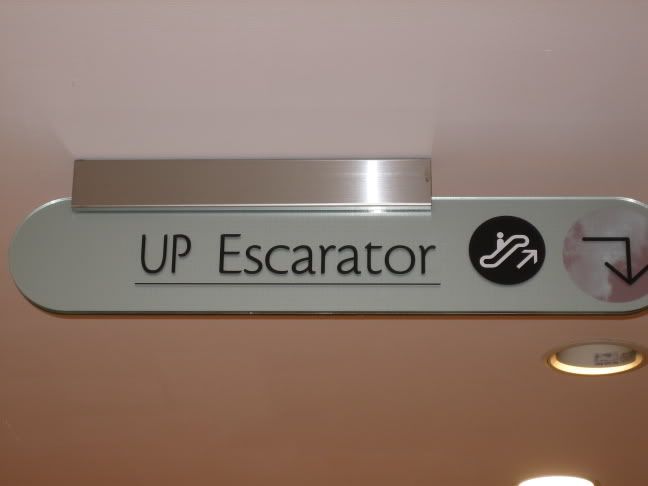 A big thank you goes out to TJ for putting me up for the week I was visiting!
Check out the Gingerbread Couch! That was my bed!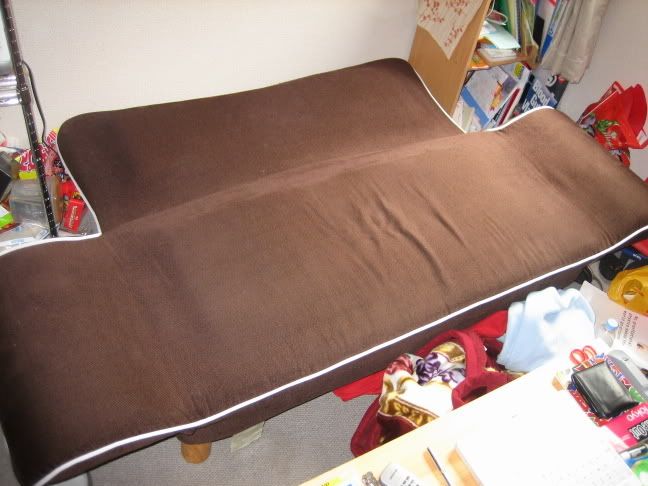 That's it for my Japan trip!