Monday, April 24, 2006
Long Beach Grand Prix
About two weeks ago a group of us went down to the Long Beach Grand Prix. Our friend Phil has an apartment that overlooks the racecourse.
Balcony view overlooking a portion of the course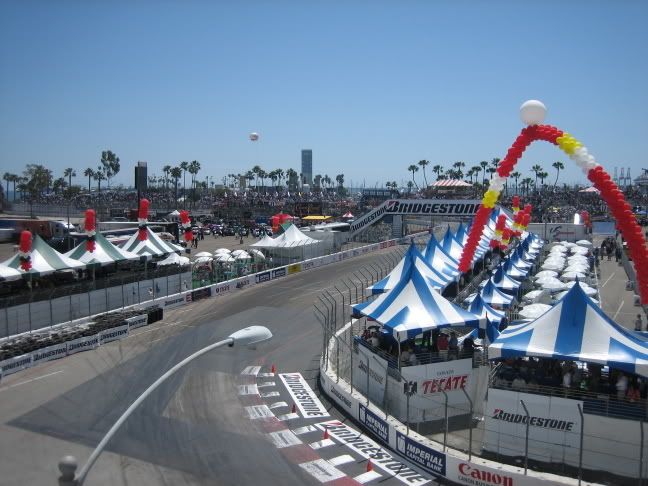 We had a good view of one of the turns which was great because seeing cars go fast in a straight line is boring. I see that shit everyday on the freeway.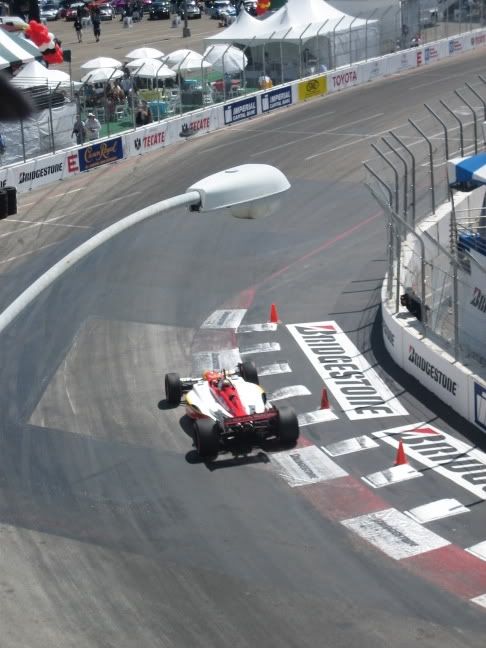 But the thing about auto racing..once you've seen the first two minutes, you've seen them all. The rest of the time you're just waiting for someone to crash.
"CARS GOING FAST ARE AWESOME!"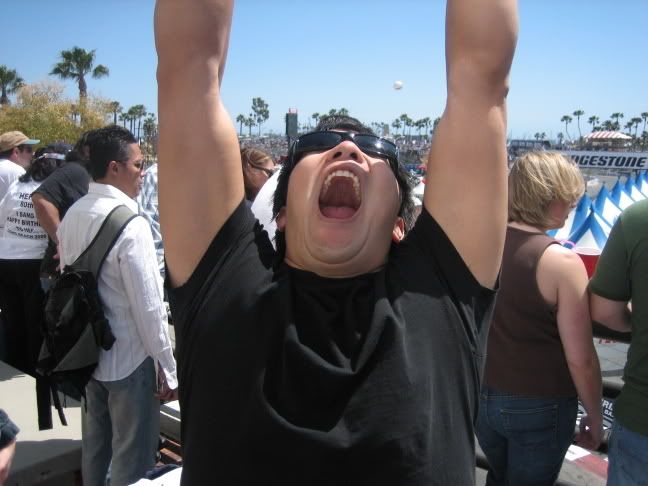 They zoom by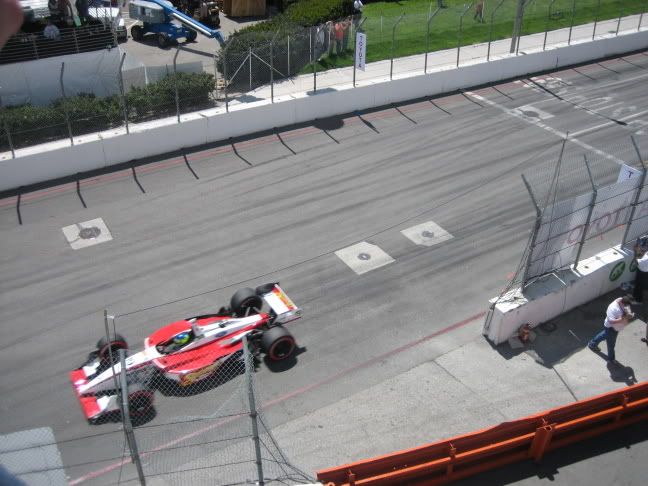 and I'm like..."Damn"
Then the cars...they drove by again real fast!
And Mike was like "Dude these guys are driving really fast!"
I was like, "I know! Way faster than the speed limit, that's for sure"
But it didn't end there! After about two minutes, these fuckers drove by again! Really fast!
Jeff couldn't believe it!
He got all excited because he wasn't sure if the cars were gonna drive by again.
He kept asking, "Are they coming back?". I wasn't sure what to tell him, I didn't know if they were, but then sure enough, they drove by real fast!
After the race we didn't stay too long. On the way back, I saw this awesome billboard.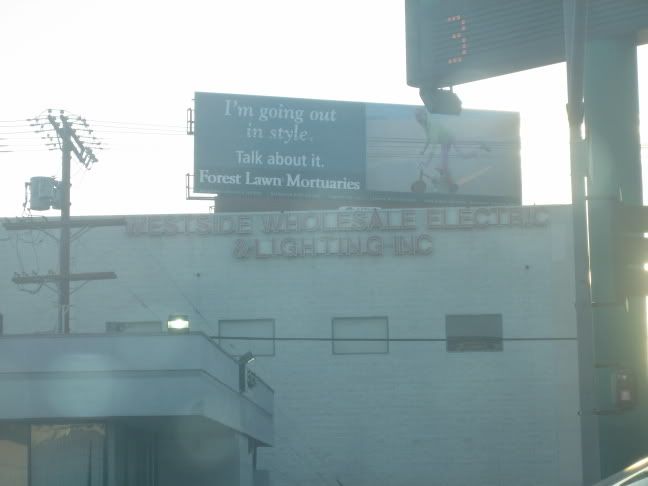 Sassy grandma on the trike ain't afraid of dying. She says "Fuck Dying", and then punches the Reaper in the face.