Wednesday, May 10, 2006
Gut Busting Pasta Dinner!
Pasta dinner. If you're at a restaurant that offers a large size offering of their entrees, I always suggest going for the larger size. The large size restaurants offer is usually pretty manageable, so when I ordered the large size at dinner last weekend, I was not expecting such a gargantuan tub of pasta.
Normal size
My "Econo-Tub" size of pasta
Yeah yeah, it's hard to tell from the pic, but seriously, my tub was easily filled with about 5 pounds of pasta. I knew I was in for trouble. Especially since I ordered it with sausage too. My stomach wasn't gonna be pleased with that combo of pesto pasta, and sausage.
In between mammoth helpings of pasta, I also took time to do a nice "No Look" drawing of Heather, where I don't look down at the paper as I'm drawing.
Beautiful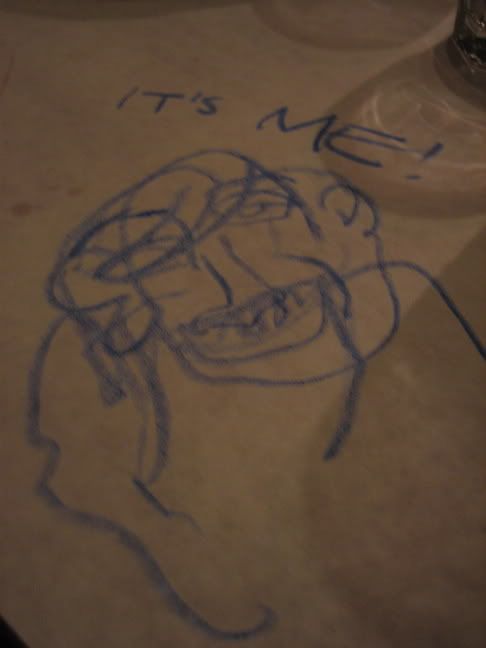 Heather's like "Uhh what the fuck?"
John on the other side of the table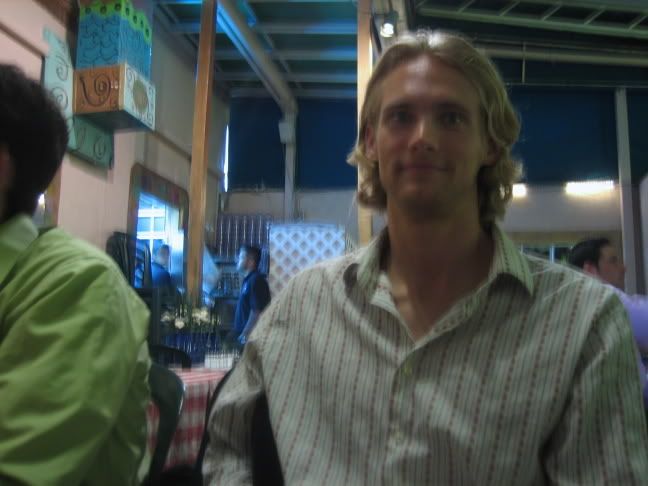 was hard at work drawing a woman giving birth to Kenne. A full grown Kenne.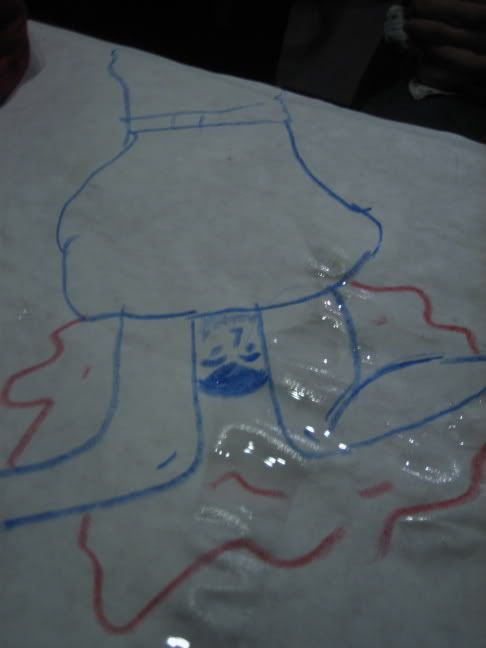 Bloody afterbirth puddle courtesy of me.
After dinner we headed out to a bar for some drinks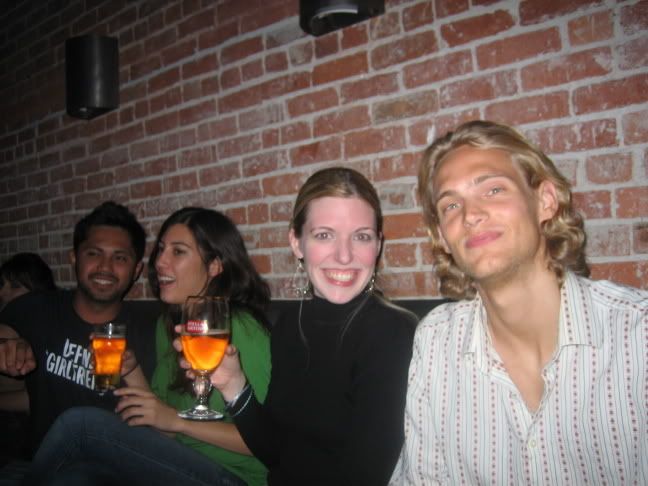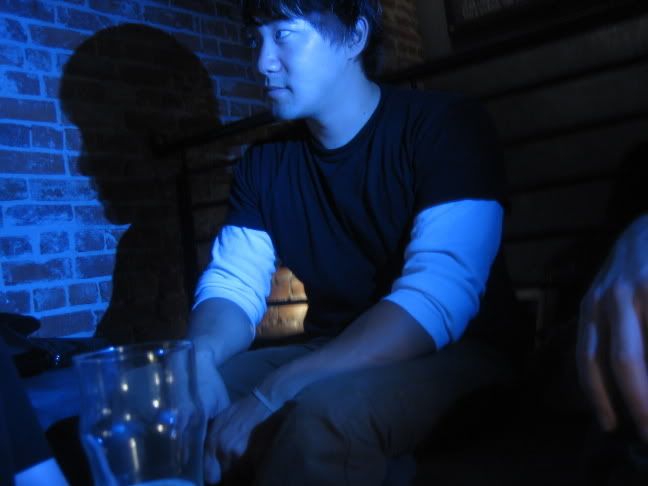 Joel and Heather
I always feel bad, every time I hang out with Joel, or let's say 99 percent of the time, I'm totally hammered. So I hope he doesn't think I'm some drunken idiot.
The next night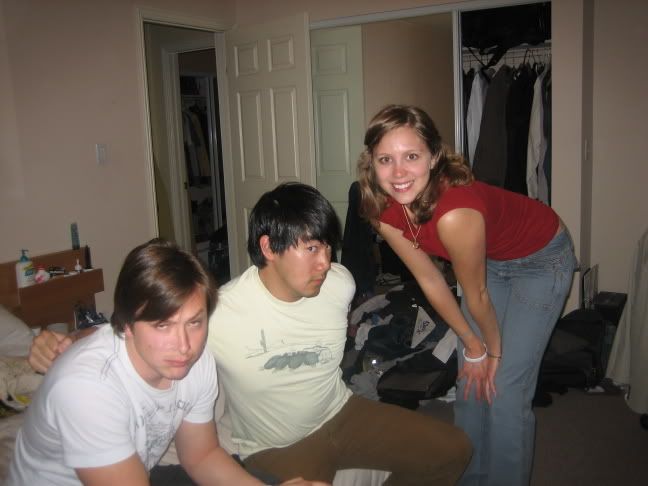 Jeff, Marcy and I went to Red Buddha to meet...pretty much the same people as the night before. Except Jeff and Marcy, they weren't at dinner the night before.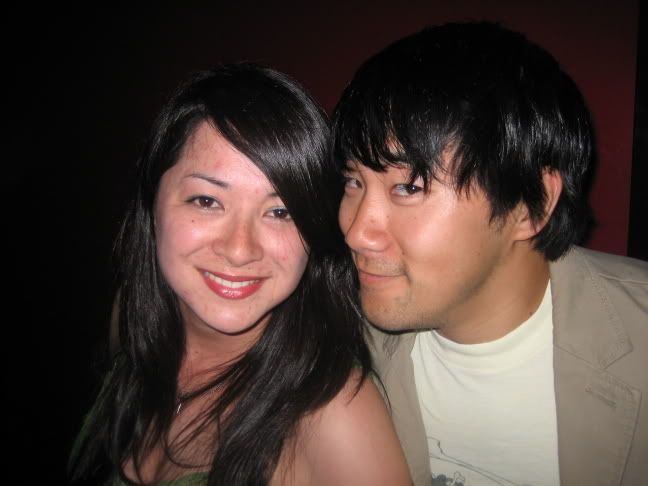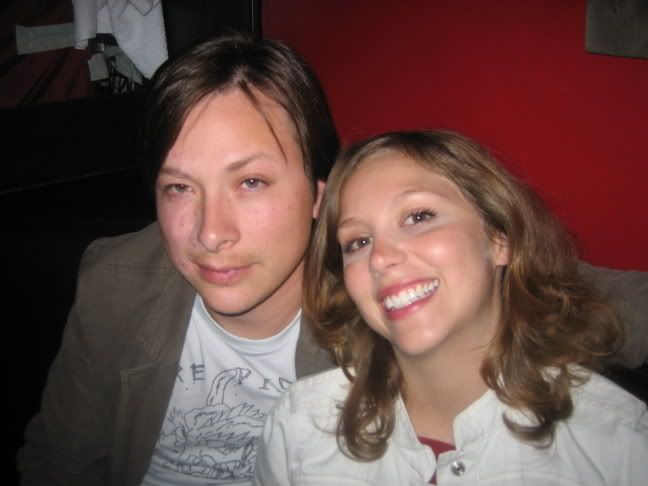 Finally....the pictures are about up to date
On Saturday, I went to packed bar with Kenne for some person I don't know's birthday party.
Clay and Mary were there already
Kenne and I had just seen the movie "Stick It" before heading to the bar. The images of young butts and gymnastic flexibility proved too hard for him to take. Here he just breaks down and starts crying.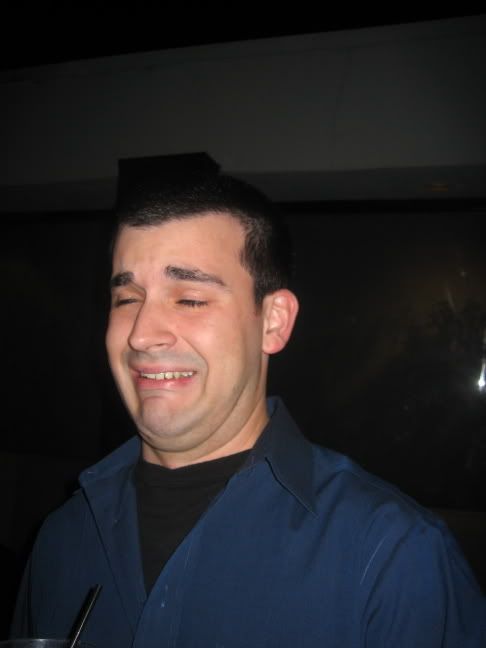 We then decided it was time to take some more serious pictures.
Kenne fucks this one up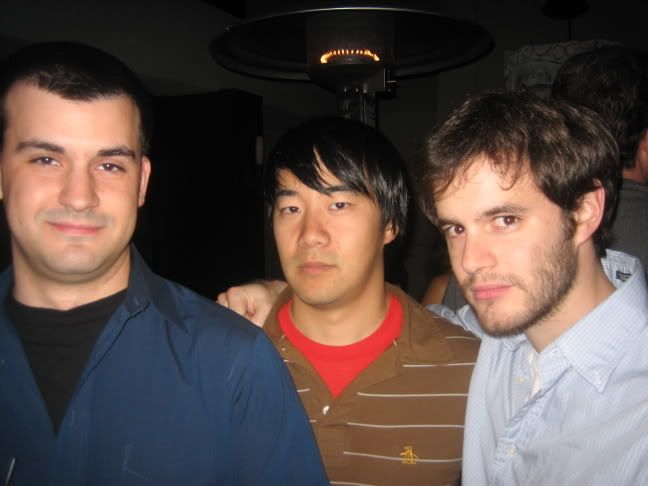 Then I fucked this one up
Clay fucks up here, but I'm right behind him
So we opted for a "Look Away Pondering" pose.
If we both start an acoustic rock band, we already have our album cover.
Half of team Off In The Corner! Heather and Jeff.
Here's the whole team. Pow!
Comments:
Wow, I really need some new under-eye concealer! I've got the reverse racoon effect going on in that photo!
Post a Comment
<< Home