Tuesday, June 06, 2006
Slayer Day
For those of you wishing to celebrate today's rare date of 6.6.06, I made this fun collage for you to put up on your wall at home, cubicle, or office: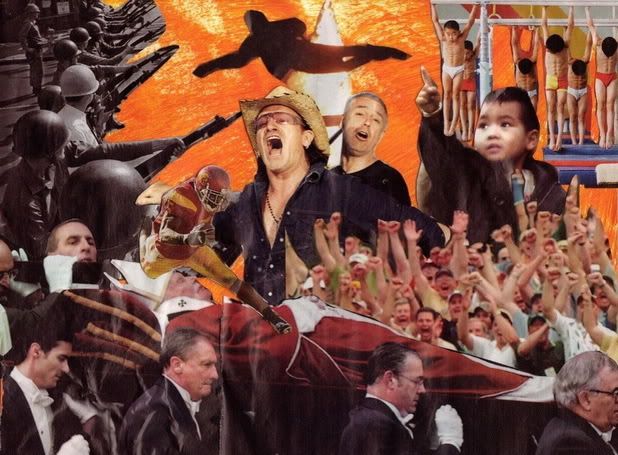 Let's call it "Satan Collage" or something. Enjoy.
Today, my plans are to:
1. Kick a small child's basketball over a fence, and then blame my behavior on it being "6.6.06". Craaaazy
2. Annoy people with stupid 666 related obeservations like:
"Whoa man, you're going 66 miles per hour. Wouldn't it be crazy if you were going 66.6 miles per hour? Like, of all the days to go that fast. You know what I mean? Craaazy!"
3. Do laundry.